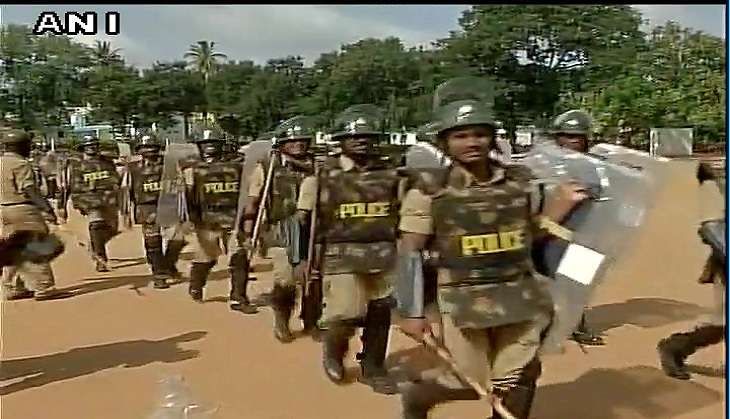 The violence surrounding the Cauvery water row in Bengaluru has claimed another life, after a 29-year-old fell from the third floor of a building at Hegganahalli in North Bengaluru, while attempting to escape police lathi charge on Monday night.
On 13 September, Kumar, a native of Kunigal, succumbed to his injuries, bringing the death toll up to two in the ongoing Cauvery row. He was rushed to the Lakshmi Multispeciality Hospital in Sunkadakatte area, where he breathed his last at about 2 pm on Tuesday.
In their attempt to clamp down on vandals at Hegganahalli, police were lathi charging in the area, when Kumar, who was on his way home, got caught up in the violence.
On 12 September, one person died in police firing while one got seriously injured after violence broke out in Bengaluru and other parts of Karnataka over Supreme Court's order on the release of Cauvery water to Tamil Nadu.
While addressing the media on Tuesday, Karnataka Chief Minister Siddaramaiah announced a compensation of Rs 10 lakh for those who died in police firing. The Chief Minister also made an appeal to the public to not take the law into their own hands and stop causing damage to public property.