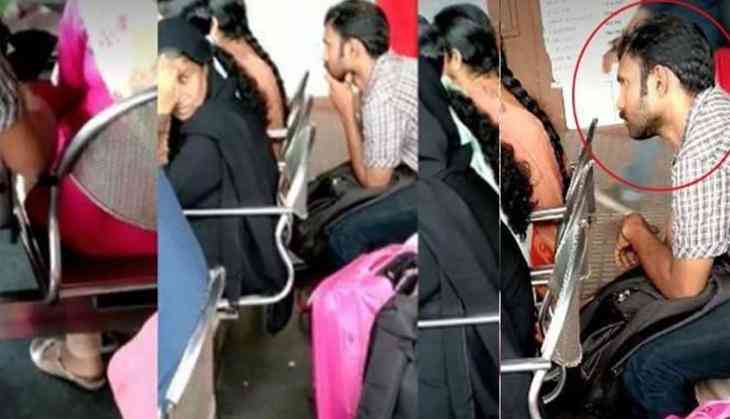 In another molestation case in a public place, videos of a man allegedly harassing women at Kerala's Ernakulam South Railway station have been widely circulated online. In the video shot by one of the onlookers, posted on Facebook has grabbed media attention after which Ernakulam railway police is on the lookout for the man in it.
The videos posted by a man named Ratheesh Kochukaatil on Facebook shows the man misbehaving with the women and in one video in which Ratheesh is explaining the incident. As per Ratheesh, the incident happened at the Ernakulam South railway station when he and his family were waiting to board the Jan Shatabdi Express to Thiruvananthapuram, which was scheduled to arrive at 5.30 pm.
"Once we were at the station, I had gone to buy refreshments. When I returned, my wife complained that a man tried to misbehave with her," says Ratheesh in his video.
"Initially she was not sure if it was this particular man, but on observing him, we later saw that he is trying to do the same with other women as well and that was when I decided to take a video of this," added Ratheesh.
"We saw that this guy kept brushing his hands against the women who sat next to him. He did the same to three women," says Ratheesh.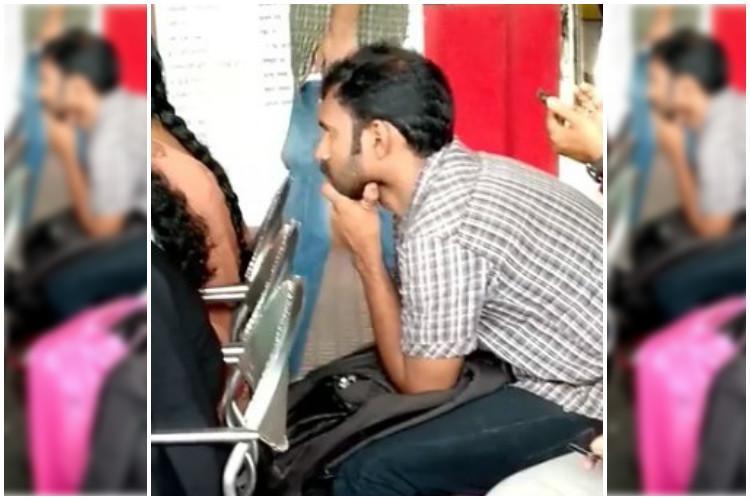 "If the man (Ratheesh) hands over the videos to us, we can take formal action against the culprit. Instead, we have been receiving these videos through WhatsApp only. Besides, from our investigations, we cannot even confirm if the incident took place at the Ernakulam South station because there is a tendency to portray any incident to have happened in Ernakulam as it is a busy as well as an important station in the state.," said an official at the Ernakulam Police Station.
Also read: Shocking! Mumbai youth performs dangerous stunts and snatches phone on a moving train; video goes viral