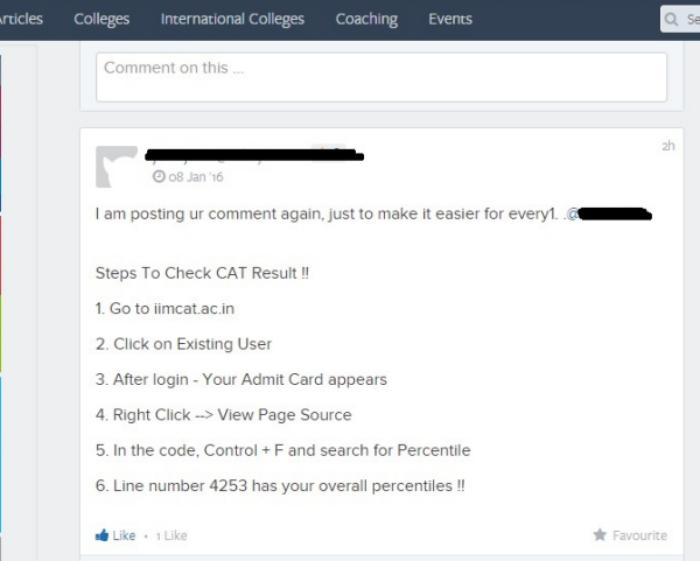 The results have now officially been announced via SMS.
Several candidates viewed the results through page source before the official announcement.
Compiled excel sheet of CAT scores were circulated online.
CAT 2015 helpdesk confirms technical fault, Following the leak, CAT authorities disabled the login page.
The results for CAT 2015 were declared on the afternoon of 8 January. However, the hours before the announcement saw some confusion with the results being leaked online.
While the official CAT website did not display the results, students were sent their results via SMS.
Earlier, some students reported being able to access their results by developing hacks via the result page's source code. Students discussed and shared their scores on popular online MBA fora such as PagalGuy and some Facebook groups. Candidates also compiled and circulated excel sheet of the scores online.
CAT authorities disabled the login page, adding to rumours that the results have been accessed before the official declaration. The CAT 2015 helpdesk confirmed to Catch that the Login page was closed owing to a technical fault.
The CAT 2015 website was shut down for maintenance from January 3-4, with candidates inferring that it had something to do with the uploading of results.
Expressing anger and disappointment, one test taker said, "You don't expect this from IIM Ahmedabad and TCS. They should do better."
The Common Admission Test (CAT) was conducted by the Indian Institute of Management Ahmedabad on 29 November.