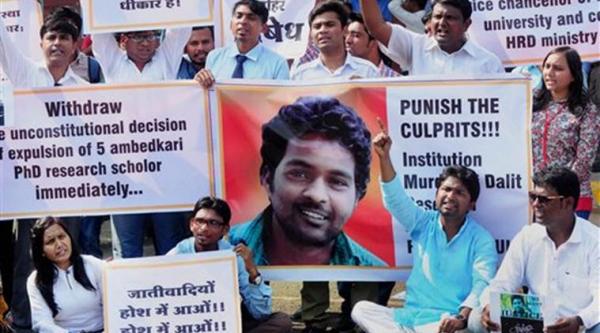 Dalit scholar Rohith Vemula aspired to become a science writer like Carl Sagan - the celebrated astronomer. His role model found a mention in his poignant suicide note too. He wrote: "I always wanted to be a writer. A writer of science, like Carl Sagan"
Sagan's widow - Ann Duryan, the co-writer of the TV series on laws of nature, Cosmos, mourned the death of the University of Hyderabad PhD student, who committed suicide following alleged caste discrimination on the campus.
She was contacted for a response by a Kolkata-based journalist Rajeev Ramachandran. He produced the full text of her response on his Facebook page. Here's what she said:
"Deeply grateful to you for writing to me about Rohit Vimula, whose death and lost promise I mourn. To read his suicide note and to learn the details of his predicament is to get a vivid inkling of the actual cost of bias to our civilisation.
If we could somehow quantify the totality of lost contributions and innovations as a result of prejudice, I believe we would find it staggering. You tell me, Rajeev: Is it possible that the attention paid to Rohit's story will lessen its chronic repetition? I am trying to find something hopeful in an otherwise heartbreaking example of needless suffering and squandered potential."