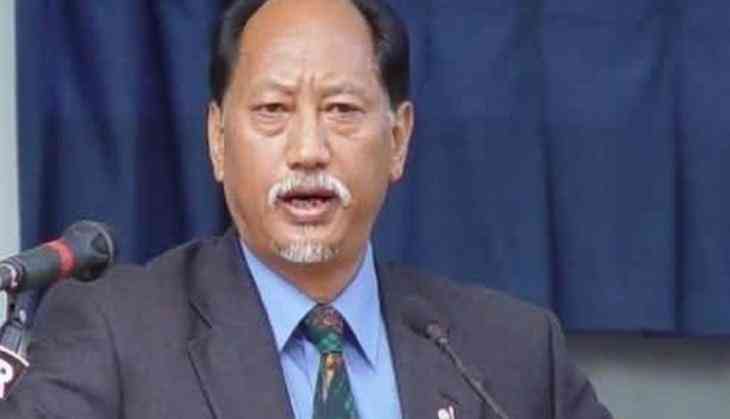 Fighting dust and a chaotic traffic situation in Dimapur, traffic police constable Imti remains hopeful about the change taking place once former chief minister Neiphiu Rio assumes office for the fourth time.
"Who is not corrupt in Nagaland? But at least give us our salary on time. If Rio was so corrupt, why did TR Zeliang and Shurhozielie not arrest him when they were chief minister? People are only talking of corruption without looking at basic amenities of common men like me", laments Imti.
With the Naga People's Front deciding to field incumbent chief minister TR Zeliang as their candidate, Neiphiu Rio, Nagaland's lone Member of Parliament, has joined the Nationalist Democratic Progressive Party (NDPP).
A woman who identifies herself as being from eastern Nagaland said "Nei Niephiu (Rio) phal ase taila time tedo pachokhanbi scholarshipla problem nathakhedo" (Indeed, Neiphiu is better, since children don't suffer for their scholarships). Amidst all the campaigning, the topic for now is confined to who will rule Nagaland after February 27.
Most in the state are deeply engrossed with 'Naga sub-nationalism and who represents Naga interests at the Centre best.
The choice this time will again revolve around choosing between Zeliang who is known for his friendly, affable nature and Rio who is seen as decisive, charismatic and out of the box thinker. How they negotiate with the Centre, various underground groups and the restive masses will go a long way in restoring the faith of the people.
--ANI