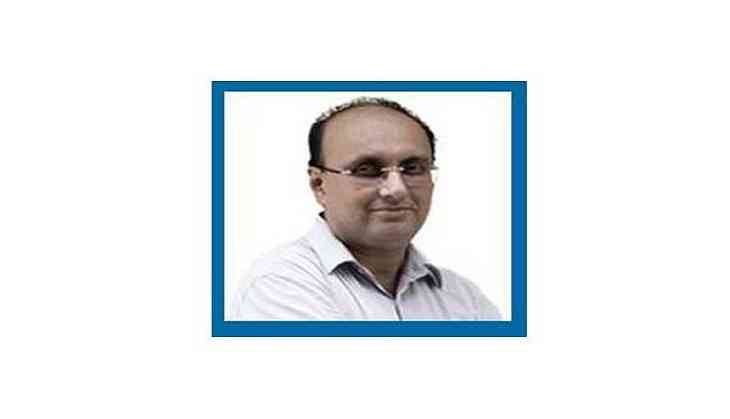 Senior Indian analyst and a fellow of Observer's Research Foundation (ORF) Ashok Malik has been appointed as the Press Secretary to President by the Union Cabinet.
The Appointments Committee of the Cabinet approved his appointment on Friday for a period of two years.
A journalist for 20 years, Malik is a columnist for several leading Indian and international publications including Times of India, Hindustan Times and YaleGlobal Online. Previously, he served as a consulting editor to the Pioneer and Tehelka.
Malik joined the ORF in 2015 and presently heads its 'Neighbourhood Regional Studies Initiative', which focuses on Indian domestic politics and foreign/trade policy.
In 2011, Malik co-authored a paper, "India's New World: Civil Society in the Making of Foreign Policy," published by the Lowy Institute for International Policy, Sydney. It showcased the influence of Indian business, news media and overseas communities on the Ministry of External Affairs.
In 2012, he published a book 'India: Spirit of Enterprise' which focuses on the growth of India's leading private sector industries since 1991, and its role in the Indian economy.
In the same year, he was a member on the bilateral Task Force on Perceptions commissioned by the Australia India Institute, University of Melbourne, to assess and make recommendations on the relationship between Australia and India.
In June 2013, he was named to the Australia India Institute-ORF Chair for Indo-Pacific Studies. His work in this capacity focused on the bilateral relationship between the two countries as well as emergent challenges related to maritime and energy security, and new institutional architecture, in the Indo-Pacific region.
The Indian government awarded him Padma Shri, the fourth highest civilian award, in 2016.
Meanwhile, former Hyderabad cadre IAS officer Sanjay Kothari, who is presently the chairman of the Public Enterprises Selection Board (PES), was appointed as Secretary to the President.
Bharat Lal, an Indian Forest Service (IFoS) officer, was appointed as the Joint Secretary to the President.
-ANI