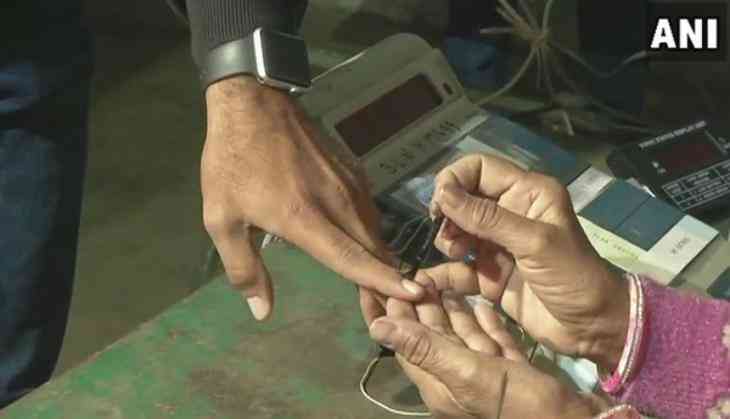 As the polling in 14 Lok Sabha and assembly constituencies in ten state of India is underway, faulty Electronic Voting Machines (EVMs) have been reported from many booths.
11 faulty EVMs were reported across polling booths in Bhandara-Gondiya Lok Sabha constituencies of Maharashtra, while voting has not yet started at polling booth number 170 in Arjun-Morgaon area.
Apart from this, One Control Unit at 216 booth number and three Voter Verifiable Paper Audit Trail (VVPAT) machines at booth numbers 169, 170 and 222 were replaced during mock poll due to a technical snag in Punjab's Shahkot assembly.
Four VVPATs at booth numbers 27, 28, 132 and 45 replaced during polling in Shahkot.
Meanwhile, Kairana Lok Sabha by-poll candidate, Tabassum Hasan, Rashtriya Lok Dal (RLD) has written to the Election Commission over faulty EVMs and VVPATs in around 175 polling booths across Shamli, Kairana and Noorpur.
Meanwhile, in Uttarakhand, various political parties have demanded a new EVM after mock poll at a polling booth in Tharali's Sarpani area due to the same reason.
The political parties have been alleged tampering of EVMs in elections for a long time.
Last year, the Election Commission of India held its EVM hacking challenge, after the Uttarakhand High Court dismissed a PIL against the move.
(ANI)