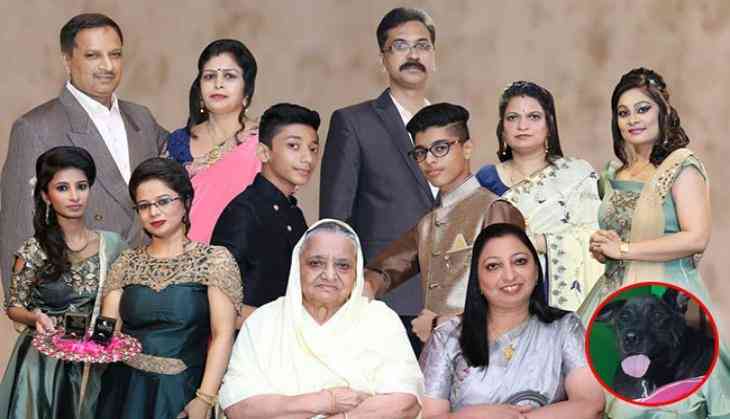 Delhi Police questioned a woman tantrik (occultist) on Friday in a connection with mysterious death case of 11 family members in a national capital Delhi's Burari area. The woman tantrik is popularly known as 'Geeta Maa' is said to be a daughter of the contractor who had built the home of Lalit Chundawat, the 45-year-old man believed to have planned the mass suicide as a "thanksgiving ritual".
According to NDTV reports, police sources say they have not found any links between Geeta Maa but are investigating to see if the family was influenced into taking their lives. Till dated investigation has revealed that the family had planned the whole mass suicide and executed it in a ritualistic hanging for the salvation. the police have also started a "psychological autopsy" of the family members.
Police have recovered several handwritten notes and registers that have a strong similarity with the manner in which the mouths, eyes etc of the deceased were tied and taped. The same is being investigated further to establish its links with the deaths.
The 11 bodies of three generations of the Bhatia family, who hails from Rajasthan, were discovered by a neighbour who grew suspicious when he found their grocery shop shut on Sunday morning. 10 of 11 family members were found hanging, blindfolded and hands tied. The 77-year-old elderly woman was found dead in a room.
Those found dead of Bhatia family were identified as Narayan Devi (77), her daughter Pratibha (57) and two sons--Bhavnesh (50) and Lalit Bhatia (45). Bhavnesh's wife Savita (48) and their three children--Meenu (23), Neetu (25) and Dhruv (15) were also found dead, police said, adding Lalit's wife Tina (42) along with their 15-year-old son Shivam was also among the dead.
Pratibha's daughter, Priyanka (33), who was engaged last month and was to be married by the end of this year, was also found hanging.
Also read: Burari death case: 11 members found dead; 'Jitni dhridhta aur shraddha dikhaoge utna hi uchit phal milega', one of the ten notes recovered from home read