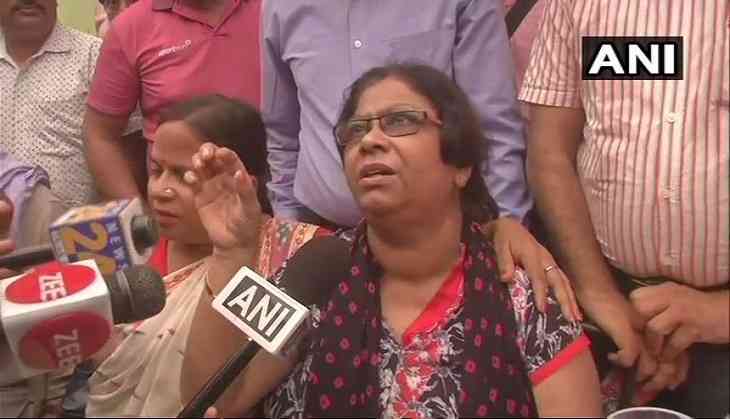 Sujata, sister of the Burari death victims has condemned the media for running stories that claimed the family was highly superstitious.
"They didn't read anything except for Hanuman chalisa. Why are you people defaming my brothers with such stories? It is so disheartening to see this. We didn't have any enemies.
Please search for the truth and don't spread such rumours," said Sujata, the victims' sister.
She also slammed media for speculating that 11 pipes were installed in the house for some religious reasons. She also denied that the family had any issues to take such an extreme step and demanded an in-depth inquiry.
"They had no reason to commit suicide. My brothers were planning a wedding and were calling me to work out the details. There must be someone behind it."
Another relative of the victims rubbished the reports claiming that the family committed mass suicide under the spell of a spiritual leader or somebody, who heavily influenced one or two dominant members, to perform Badh puja.
"Our family was religious; we didn't practice 'Badh puja' or any such practices. My uncles were educated people. We didn't any enmity with anybody, there were no financial problems. As a family we do not accept it as a suicide. We are waiting for the police to inform us of whole matter," he said.
The Joint Commissioner of Police, Crime Branch, Alok Kumar earlier in the day said that post-mortem of all the 11 bodies have been completed, and initial reports suggest suicide.
"Post-mortem of all 11 bodies has been completed, initial reports suggest suicide. Further investigation is underway," he said.
The 11 bodies were recovered from a house in the Burari area of New Delhi on the morning of July 1. The bodies include seven women and four men whose mouths, eyes and hands of few were tied up and taped.
(ANI)