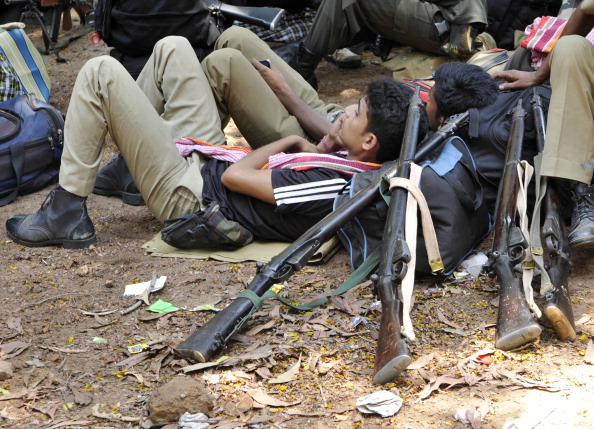 Odisha police has recovered two bodies of suspected Maoists from the site of yesterday's fire exchange between them and ultras at Muduguda reserve forest in Kandhamal district.
"We have recovered two bullet ridden bodies from the fire exchange site at Muduguda reserve forest bordering Kalahandi district " told Kandhamal SP K B Singh.
A contigent of security personnel comprising SOG (Special Operation Group) Jawan and local police had an encounter with maoist ultras in the dense jungle of Muduguda reserve forest last evening about 145 km from here.
The fire exchange continued for about one hour and the security personnel stopped the firing due to darkness in the evening, SP said.
However, during a search operation, this morning police found two bodies from the fire exchange site, the SP said adding that, the victims were yet to be identified.
Meanwhile, two platoons of armed police besides SOG Personnel were deployed in the area.
(With inputs from PTI)