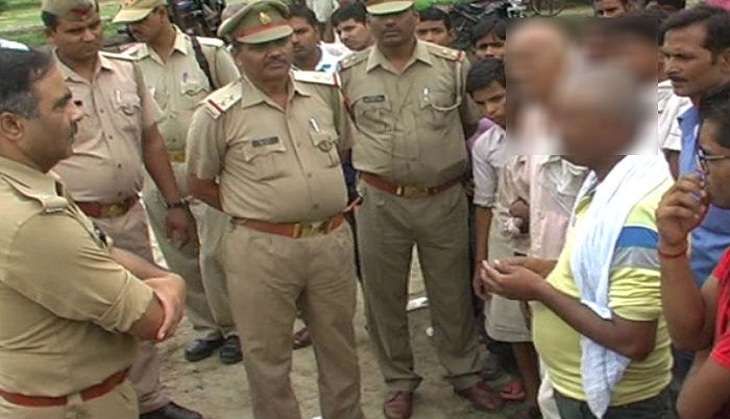 The police claims to have achieved big success in the case of Bulandshahar robbery and gangrape of a mother and daughter by arresting prime accused Salim Bavaria, Zubair and Sajid from Mawana in Meerut district.
Salim, one of the prime accused arrested in the case disclosed during his investigation that the gang chose the highway NH 91 for robbery due to lack of Police patrolling in the area.
He also told that the gang undertakes recce of the area for 8-10 days keeping a local person with them to get knowledge about territory and routes of the area and crime is committed only after undertaking recce of the area.
He also told police that the gang has committed robberies in Uttar Pradesh, Rajasthan, Jharkhand, Bihar, Uttarakhand etc. He told the police that they commit two to three robberies at a place. He also told the Police that they absconded after committing four to five robberies in Hanumangarh, Rajasthan.
The Police came to know of about a dozen cases from salim. The police said that Salim and his associates are yet to unravel more acts committed by them.
Salim disclosed to the Police that members of his gang carry auto tools with them for committing robbery. He told that they stand at a distance of 500 metres away from each other, throw a spanner near the approaching vehicle to give the driver feel of the sound of breaking of axel. When the driver comes out of the vehicle to check the vehicle, members of the gang pounce upon those sitting in the vehicle and commit robbery.
The Bulandshahar robbery and gang rape case occurred near Dostpur Village under Kotwali Dehat on National Highway NH-91. The victim family was going to Sahjahanpur from Noida to participate in the thirtienth day ritual of their relative. The mobsters detained the family near National Highway NH-91 and took them to farms of village under Kotwali Dehat Police Station. They looted the family on the strength of brute force and absconded after gang raping on mother and daughter for about one and half hours.