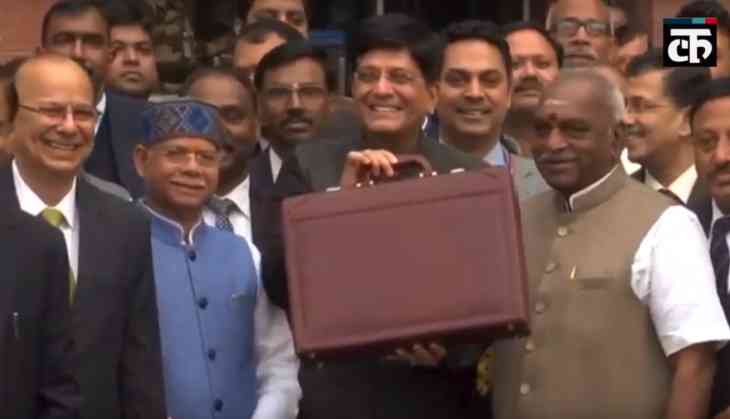 As the debate over the unemployment data has taken a toll, now the government has come up with some new numbers stating that as per EPFO, more than 2 crore people have received jobs.
Although, Piyush Goyal while presenting the budget on the floors of the Parliament, did not mention the year and time-line for the jobs data but the Opposition has been cornering the government over job losses and specifically, post demonetization.
Meanwhile, the BJP government in its manifesto promised 2 crore jobs per year while it crashed into power in 2014 Lok Sabha elections but as per the National Sample Survey Office and the National Statistical Commissions report, there has been drastic loss of jobs and livelihood after the note ban and the GST in the following years.
FM Piyush Goyal: Ayushman Bharat the world's largest healthcare programme was launched to provide medical care to almost 50 crore people, resulting in 3,000 crore savings by poor families pic.twitter.com/jAu0ujzrOG

— ANI (@ANI) February 1, 2019
As per a report published in the Business Standard, the government is hiding the NSSO report on jobs which was set to be announced until December 2018 and the data included the post demonetization effect. The report analyzed that the unemployment rate in India has crossed 6.1% which is highest in last 45 years.
Piyush Goyal, while briefing in the Parliament about the Prime Minister's Awas Yojna said, "We have built 1.53 lakh homes under the PMAY scheme, which is five times more than the earlier number."
Goyal further added that "Ayushman Bharat the world's largest healthcare programme was launched to provide medical care to almost 50 crore people, resulting in 3,000 crore savings by poor families."
Also read: Budget 2019: Farmers to get Rs 6,000/yr in 3 installments under Centre funded scheme: FM Piyush
Piyush Goyal: We are poised to become a 5 trillion dollar economy in the next 5 years and we aspire to become a 10 trillion dollar economy in the next 8 years #Budget2019 pic.twitter.com/do4xRpyg5g

— ANI (@ANI) February 1, 2019