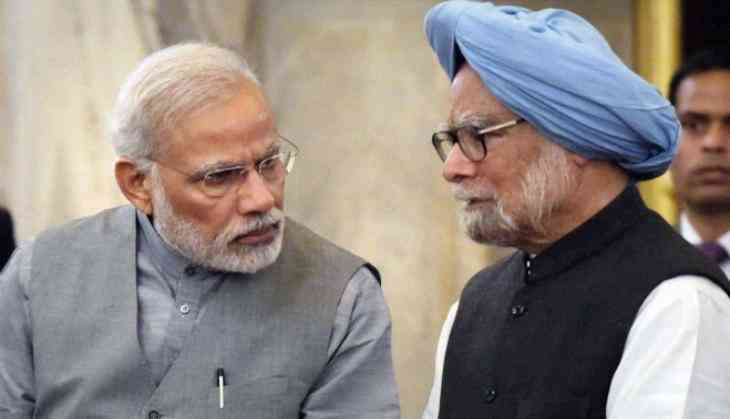 Former Prime Minister Dr Manmohan Singh analysed the Interim Budget of PM Modi-led BJP government's ahead of Lok Sabha elections, presented by acting Finance Minister Piyush Goyal. Singh said this budget will affect national elections due by May. Piyush Goyal presented a union budget with a big bonus to the middle class, small farmers and the rural population.
Dr Manmohan Singh called it an election Budget. On being asked about the big income tax gift for the middle class and farmers said, "In these circumstances of the case, concessions to farmers and concessions to the middle class will obviously have implications in the election."
Manmohan Singh is praised for his economic reforms which he announced in 1991 when he was finance minister. "This is not just an Interim Budget, this is a vehicle for developmental transformation of the nation," Singh said.
The BJP government also announced the widely-anticipated scheme in which small farmers will get Rs. 6,000 direct in their bank accounts. "The government has made a historic plan called the PM-Kisan programme. Those small farmers who have less than two acres will get the support of Rs. 6,000," Mr Goyal said. "It will be transferred directly to the bank accounts of farmers in three instalments of Rs. 2,000," he said. He announced an allocation of Rs. 75,000 crore for the scheme.
Also read: Budget 2019 Highlights: Tax gift for the middle with upto Rs 5 lakh income; here are new income tax slabs and rates