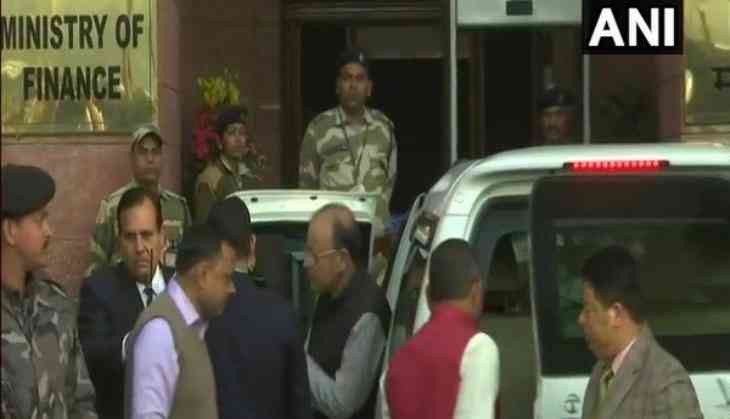 Budget 2018: Finance Minister Arun Jaitley arrives at North Block ahead of Budget presentation
Finance Minister Arun Jaitley arrived at the Ministry of Finance (North Block) on Thursday morning ahead of the presentation of the Union Budget 2018-19.
Jaitley, who examined the final copy of the document on Wednesday evening here, is expected to proceed towards the Rashtrapati Bhavan hereafter, following which he will arrive at Parliament at 9am.
Following a cabinet meeting, Jaitley will present the Budget in Parliament around 11 a.m.
He is also expected to address the media at around 3.30 p.m. this afternoon.
This will be the last full-fledged budget of the Narendra Modi-led government and the first post the rollout of the Goods and Services Tax (GST).
-ANI