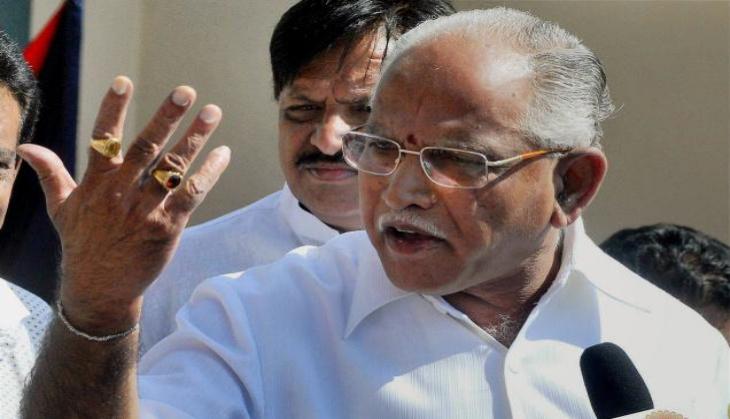 Former Chief Minister BS Yeddyurappa was formally sworn in as the Karnataka president of the BJP on 14 April. 
Former state party president Pralhad Joshi handed over the BJP flag and charge to Yeddyurappa at the BJP office in Malleshwaram.
This is Yeddyurappa's fourth stint as BJP state president, a position he also held in 1988, 1999 and 2007.
Union Minister Ananth Kumar, GM Siddeshwara, opposition leader (BJP) Jagadish Shettar, R Ashok and MP Renukacharya were among the leaders who attended the oath-taking ceremony.
In 2008, Yeddyurappa led the party to power in Karnataka and became the chief minister. However, he was forced to quit his post in 2011 after he was named in a Lokayukta investigation report into illegal mining activities.
Yeddyurappa and two of his sons are are currently under trial for allegedly taking Rs 20 crore in bribes to facilitate mining favours to a private company.