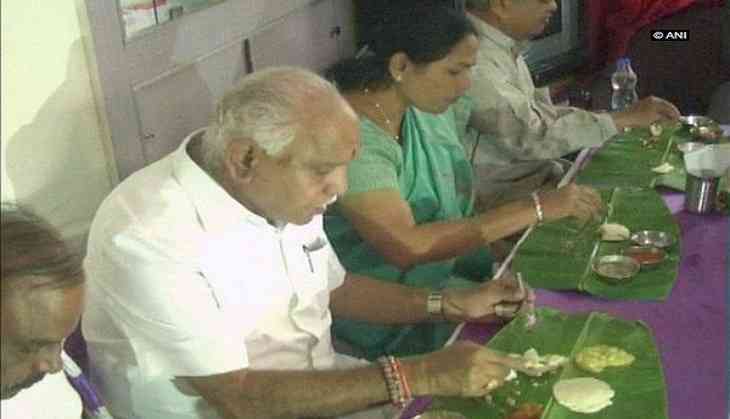 BS Yeddyurappa calls Rahul Gandhi 'Baccha' (ANI)
Karnataka Bharatiya Janata Party (BJP) chief B. S. Yeddyurappa on Wednesday took a jibe at Congress president Rahul Gandhi and called him a "kid."
Yeddyurappa, who is the BJP chief ministerial candidate for the upcoming Karanataka assembly elections, asserted that his party would win over 150 seats.
"By bringing that baccha (Rahul Gandhi) in Karnataka, we now know that we will win more than 150 seats here," Yeddyurappa said at a BJP social media conclave.
Earlier, he had alleged that the Congress was overlooking the apathy of people living in slums.
"Congress is least interested in eradicating poverty. Even after 70 years of Independence, these people are still living in the slums. It shows grand-old party's concern for the slum dwellers. It is not an election gimmick, we genuinely want to help these poor people," Yeddyurappa said.
A war of words and verbal attack has been going on between Congress and BJP in the view of upcoming assembly elections in the state.
The legislative assembly election in Karnataka will be held in April-May this year to elect members from the 224 constituencies in the state.
Currently, Siddaramaiah-led Congress government is in power in the state
-- ANI