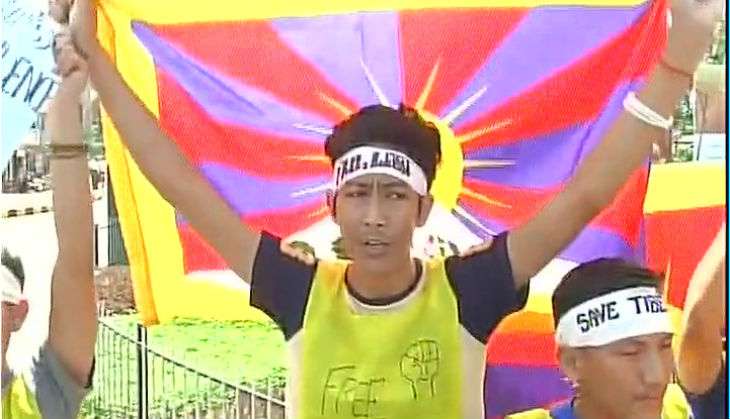 On 15 October, Tibetans staged a protest in Margao, Goa, to oppose the presence of Chinese President Xi Jinping for the upcoming BRICS summit.
The protestors raised 'China OUT of Tibet now' slogans. Placards with 'Free Tibet and end the occupation' could also be spotted at the protest site.
ANI reported that police have detained some of the protesting Tibet activists in Margao.
Also Read: Restricted talks between PM Narendra Modi and Russian President Putin begin
Meanwhile, Xi Jinping has already arrived in Goa for the BRICS Summit.
On 14 October, a number of Tibetan students protested outside the Chinese Embassy in Delhi.
Media reports suggested that the Delhi police had to detain several protestors after a ruckus broke out in the area.