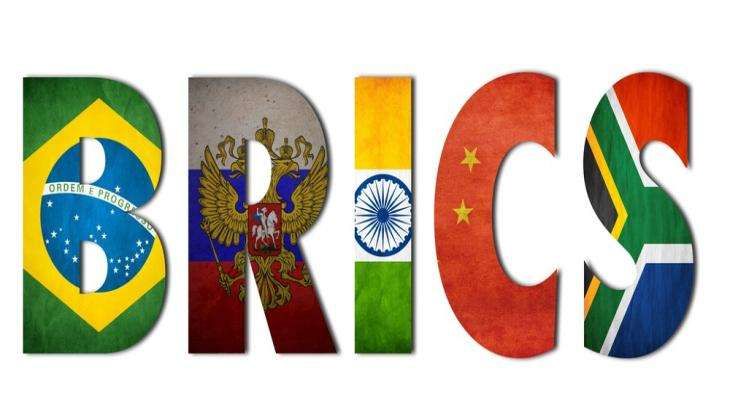 The Eighth BRICS Summit that kicked off with an informal dinner of leaders of Brazil, Russia, India, China and South Africa in Goa on 15 October; would resume on Sunday, where the leaders will look at global economy, political situation and the challenge posed by terror outfits.
As many as 115 events have been planned for the summit, the theme of which is 'BRICS - Building Responsive, Inclusive and Collective Solutions'. The focus is on giving a fillip to people-to-people contact. The events include two parliamentary meetings, 15 ministerial-level meetings, 56 senior officials' meeting of working groups and expert groups, 27 workshops, three track-two events and five events along business pillars. Summit leaders will also look at BRICS cooperation with other emerging economies, issues of climate change, sustainable development goals (SDGs), financing for development and how to increase people-to-people contact. In this connection, India hosted the first ever tourism convention of all BRICS countries.
Also Read - BRICS: Restricted talks of the leaders begin
BRICS schedule of Day 2:
09.15-09.45 - Meeting with the President of Sri Lanka
09.45-10.15 - Meeting with Prime Minister of Bhutan
10.30 - Arrival of Prime Minister of Bangladesh
10.30 - BRICS Summit Welcoming Ceremony
10.40 - Group photo of BRICS Leaders
10.45-11.50 - BRICS Leaders' Restricted Session Meeting
11.30 - Arrival of State Counsellor, Minister for Foreign Affairs and President's Officer of Myanmar
Lunch session:
12.00-13.00 hrs BRICS Leaders' Restricted Working luncheon
13.05-13.30 - BRICS Leaders Meeting with the BRICS Business Council and Briefing by NDB President
13.30-14.30 hrs BRICS Leaders Plenary Session
1435-1500 hrs Signing Ceremony & Press Statement by Prime Minister of India
15.35-16.30 - Arrival Ceremony of BIMSTEC Leaders, Group Photo op & BIMSTEC Retreat
16.50-1700 - Arrival Ceremony for the BRICS Leaders'
17.00 - Group Photo of BRICS & BIMSTEC Leaders
17.00-18.30 - BRICS - BIMSTEC Outreach Summit
18.30-20.00 - BRICS and BIMSTEC Leaders' Summit Dinner Reception
20.15-20.45 - Meeting with Prime Minister of Nepal
21.00-21.30 - Meeting with Prime Minister of Bangladesh
21.30 - Departure of President of the Russian Federation
"During the last two summits we have had a BRICS Outreach, in which regional countries are invited by the host. Because of our Look East policy we decided that the group that we will invite is BIMSTEC and we have confirmations from all the BIMSTEC partners," said Amar Sinha, Secretary, Economic Relations (ER), Ministry of External Affairs, while briefing the media on the upcoming BRICS Summit in New Delhi on October 7.
"Now we are looking at creating BRICS Agricultural Research platform. We are also negotiating a BRICS Railway Research network. We have actually agreed on creating a BRICS Sports Council.
In this connection, I may point out that the first Under-17 BRICS Football Tournament was started on 5th October in Goa, it will finish on the 15th. The three other agreements that have already been agreed are, MoU on Environmental Cooperation, Regulation on Customs Cooperation and an MoU on Cooperation between Diplomatic Academies of BRICS. There are number of other ideas that are being discussed but since we have not reached an agreement, I am not listing them out here, perhaps next year you will hear about them," Sinha added.
- With ANI inputs