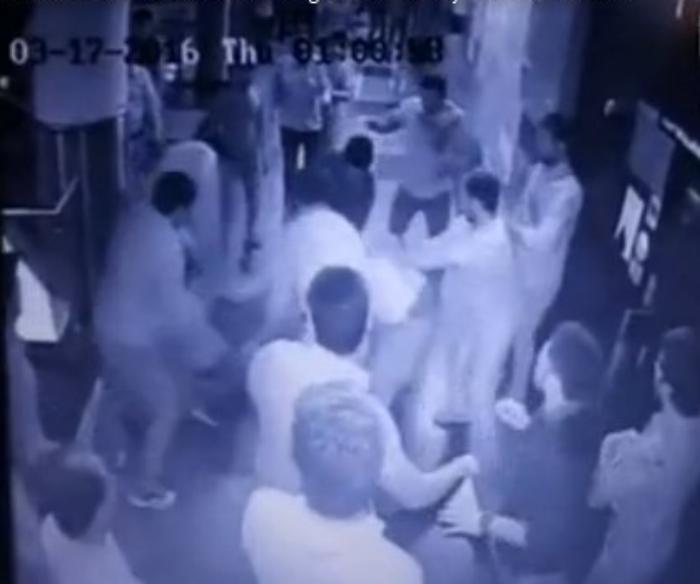 Police have released CCTV footage of a man being assaulted by bouncers at a club in Gurgaon.
The man, identified as Rocky, told the police that he was beaten up by the bouncers at Gurgaon's Eon pub on 17 March after he bumped into one of the bouncers.
He claimed the bouncers followed him even outside the pub and assaulted him. However, there isn't any video footage to prove this claim.
The video shows the bouncers throwing punches at Rocky. The pub has dismissed Rocky's statement and have claimed the club patron was drunk. The club officials have claimed he misbehaved with the staff and some visitors. He was asked to leave and the exchange led to the brawl, they said.