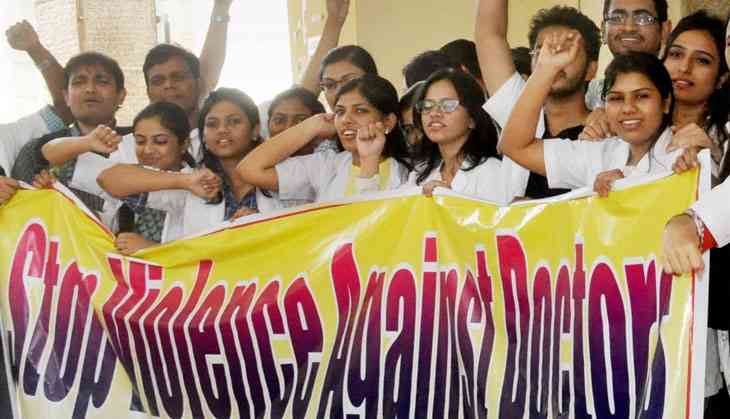 The Bombay High Court on 24 March, 2017 reprimanded the Maharashtra Association of Resident Doctors (MARD) and doctors for not complying with its order.The High Court directed the MARD to file an affidavit by 3 p.m. stating that they have no objection if the government takes action against the doctors on strike.
The High Court also warned the MARD that if they do not file affidavit by the given time than the court will initiate contempt proceedings against the president and secretary of MARD.
During the hearing, the lawyer representing the Brihanmumbai Municipal Corporation (BMC) brought to the High Court's notice that at least 38 patients died in Sion Hospital on 23 March, 2017.
Meanwhile, Maharashtra Chief Minister Devendra Fadnavis is meeting the doctors' representatives again over the issue.
Earlier in the day on 24 March, 2017, Fadnavis said the doctors will not be forgiven if the people have to suffer as all their demands are being met by the government.
Earlier on 23 March, 2017, the High Court directed the resident doctors to resume work immediately. However, the order was not available on the High Court's website till 23 March, 2017 night and, therefore, the protesting doctors decided to wait.
After the order, the MARD late on 23 March, 2017 night appealed to the striking doctors to join duty.
Nearly 4,000 resident doctors have stayed away from work since 20 March, 2017, demanding enhanced security in the wake of a string of attacks on their colleagues by patients' relatives at government hospitals across the state.
-ANI