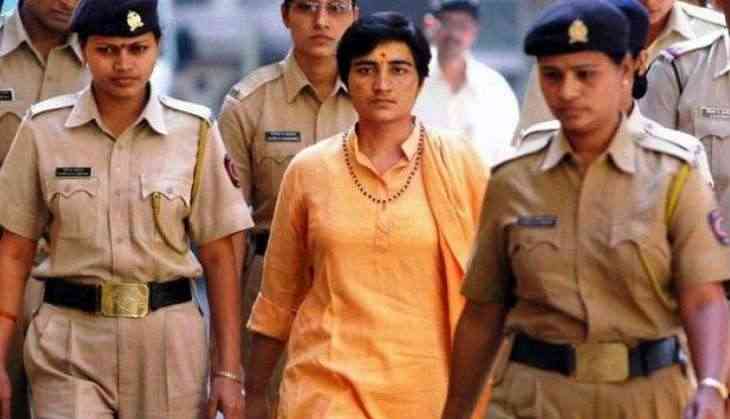 Bombay High court on 25 April granted bail to Sadhvi Pragya Singh Thakur in Malegaon blast case.
She is one of the accused of plotting the September 2008 blasts in Maharashtra's Malegaon. Seven people were killed in the blasts.
On the other hand, the Bombay HC has denied bail to other accused Lt Col Prasad Purohit.
According to ANI, Pragya Singh has been asked to furnish Rs 5 lakh bail amount, 2 sureties of the same amount by the court.
She also has to submit her passport to NIA and appear on dates in trial court.
Earlier in March, the High Court had reserved its order on the bail plea filed by Purohit.
The duo had moved the High Court after the special court that hears terror cases probed by the National Investigation Agency (NIA) rejected their bail pleas.
Earlier, while filing for bail, Purohit had claimed that Abhinav Bharat Trust, that the National Investigation Agency (NIA) claimed was used to procure the weapons and explosives used in the blast, was formed keeping senior army officers in the loop and was to be registered as a political party.
The chargesheet filed by the NIA this year had said that Purohit flouted the service rules by forming the outfit in 2006, despite being an army man. The investigating agency said Purohit and the other accused collected funds for the outfit, which were then used to buy weapons.
In his bail plea, Purohit had reportedly said that he was acting in discharge of his duty to gather more intelligence.
"The circumstances show Abhinav Bharat was to become a political party and even a registration form for the same was found through the sources of the accused," read the bail plea.
The state ATS had chargesheeted 12 alleged 'Hindu extremists', including Lt. Col. Purohit and Sadhvi Pragya Singh Thakur, in the case.
The serial bomb blasts outside a cemetery near Hamidia mosque at Malegaon near Nashik on September 8, 2006, claimed 37 lives and injured over 100 people.
- - With ANI inputs