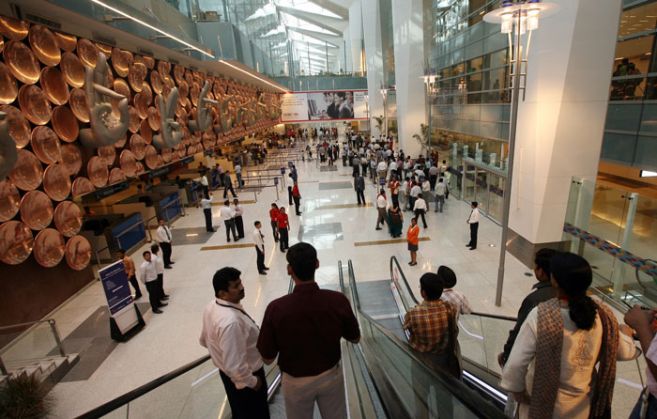 Two flights have been grounded at the Indira Gandhi International ( IGI) airport on 17 March due to a bomb scare.
The Kathmandu-bound Nepal Airlines flight, which was supposed to take off at 11.30AM, and the Bhubaneswar-bound Air India flight, scheduled for an 11.00AM departure, have been grounded till security clearance.
According to reports, four parliamentarians were aboard the Air India flight.
Authorities rushed into action after receiving a threat call at around 10.00AM.
All the passengers have been evacuated and security personnel are screening the aircraft as well as the baggage.
The flights have been taken to an isolation zone at the airport.