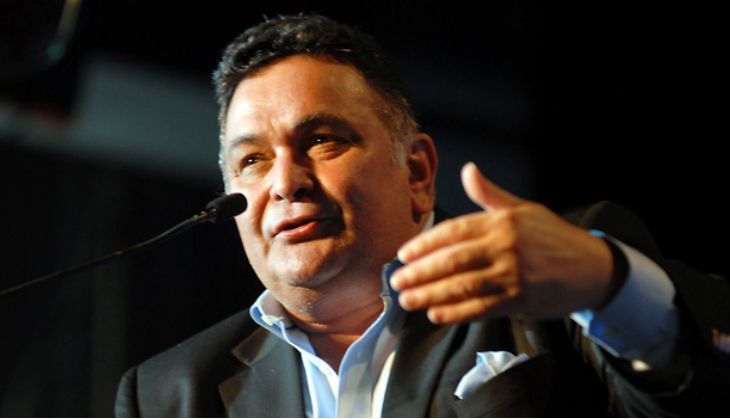 Bollywood veteran Rishi Kapoor seems to be on a social media rampage against the Gandhi family.
The actor has now tweeted a map of Delhi - highlighting the places named after the Nehrus and Gandhis. He points out that 64 places in the National Capital are named after them.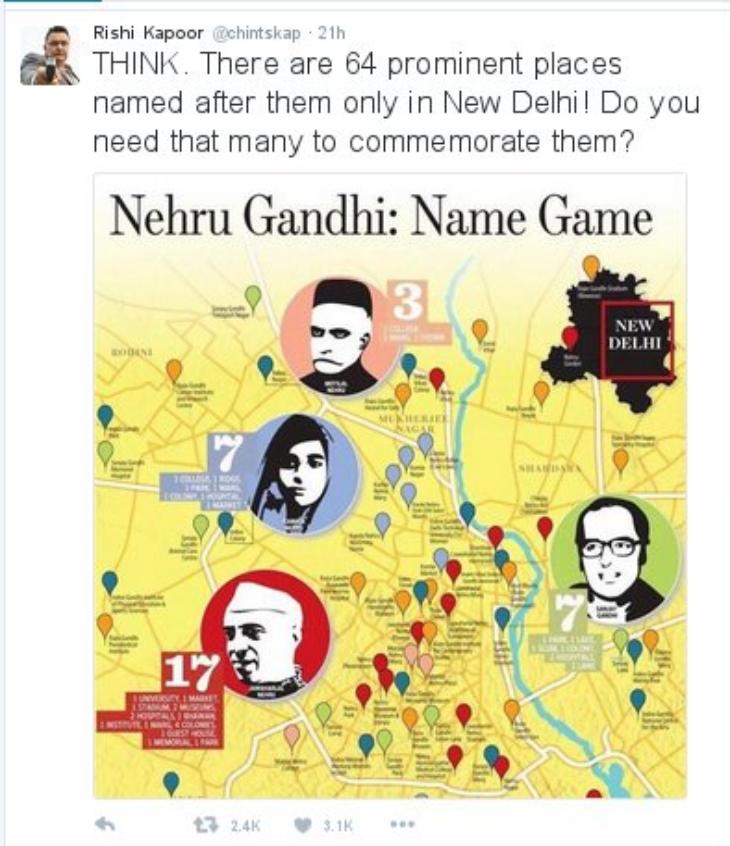 Earlier this week, the actor stired a political storm when he posted a thread of tweets, slamming the Congress Party for naming important places- like roadways, railways, airports etc after the Nehrus and Gandhis.
"Change Gandhi family assets named by Congress.Bandra/Worli Sea Link to Lata Mangeshkar or JRD Tata link road. Baap ka maal samjh rakha tha ?" he wrote.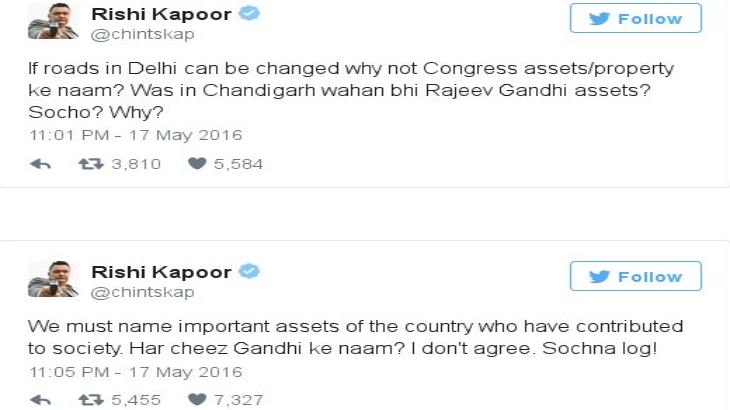 Asking people for suggestions, the actor questioned if the important landmarks could be named after film personalities like Dilip Kumar, Dev Anand, Ashok Kumar, Amitabh Bachchan and others.
Mumbai Congress leader Sanjay Nirupam said that Kapoor had failed to realise the contribution of the Gandhi family towards nation building.