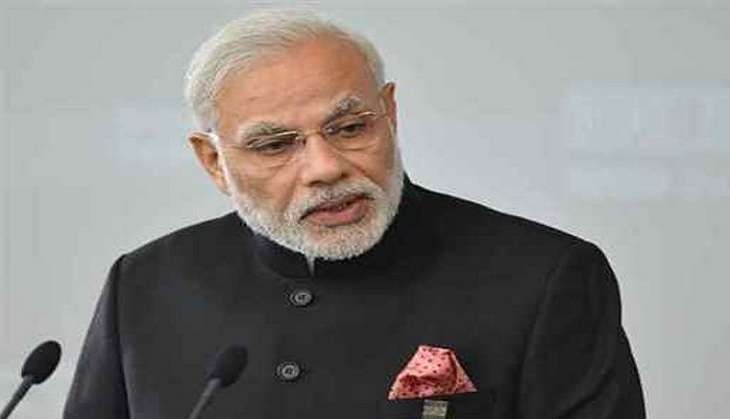 Prime Minister Narendra Modi who chaired a meeting to review the Indus Water treaty with Pakistan on 26 September gave a strong response to Pakistan saying "blood & water can't flow together at the same time".
According to reports, the government will use its legal rights under Indus Water Treaty. India is also likely to expedite construction on 3 dams on River Chenab; Pakul Dul Dam, Sawalkot Dam and Bursar Dam.
India will also use a potential of 18,000 megawatt of power from the western rivers under the Indus Water Treaty and will review it's 1987 unilateral suspension of work on Tulbul Navigation project.
The response comes as India weighs options to give a befitting response to Pakistan in the wake of the Uri attack that left 18 soldiers dead.
There have been consistent calls in India that the government scrap the water distribution pact to mount pressure on Pakistan in the aftermath of the terror attack.
National Security Advisor Ajit Doval, Foreign Secretary S Jaishankar, the Water Resources Secretary, and senior PMO officials attended the meeting.
Under the treaty, which was signed by former Prime Minister Jawaharlal Nehru and former Pakistan President Ayub Khan in September 1960, the water of six rivers - Beas, Ravi, Sutlej, Indus, Chenab and Jhelum - were to be shared between the two countries.
Pakistan has been complaining about not receiving enough water and has gone for international arbitration in a couple of cases.
Jammu and Kashmir Deputy Chief Minister Nirmal Singh said last week that his state will fully support whatever decision is taken by the Union government on the 1960 agreement.
"The treaty has caused huge loss to Jammu and Kashmir" as the people of the state cannot fully utilise the waters of various rivers, particularly Chenab in Jammu, for agricultural and other activities, Singh had said.
"The state government will support whatever decision is taken by the central government on Indus Waters Treaty," he had said.
India had last week made it clear that "mutual trust and cooperation" was important for such a treaty to work.
-
-With Agency inputs