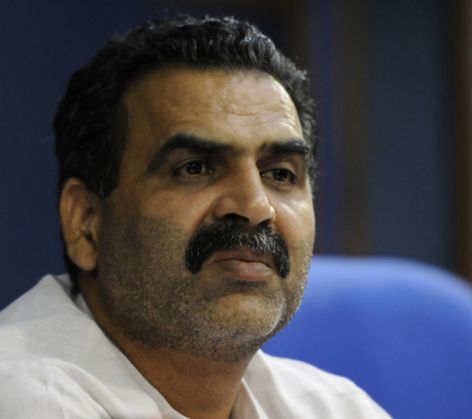 The BJP has won the Muzaffarnagar bypolls with a margin of 4000 votes. The party had gone all out to woo voters from the riot-hit constituency that has been under the ruling Samajwadi Party since 2013.
BJP MP and riot-accused Jat leader Sanjeev Balyan had extensively campaigned in the run up to the elections. In yet another setback to the Samajwadi Party, Congress won the Deoband constituency - after 27 years.
Here's are the results in other states:
Ruling CPI(M) registered a massive win in by-election to Amarpur Assembly constituency in south Tripura. BJP has made a dent by coming second while candidates from Congress, regional parties and independents lost their deposit. (Source: The Hindu)

The ruling Shiromani Akali Dal was leading in the first two rounds of counting of the Khadoor Sahib assembly by-election in Punjab on Tuesday, election officials announced in Chandigarh. (Source: The New Indian Express)
Rashtriya Lok Samata Party retained Harlakhi seat of Bihar.

The by-election results came with good news for the Congress as the party won on Bidar (Karnataka), Deoband (Uttar Pradesh) and Maihar seats. In BJP-ruled Madhya Pradesh, Congress candidate Narayan Tripathi won the Maihar constituency by over 27,000 votes.

Ruling alliance partner in Maharashtra, Shiv Sena won from Palghar seat in the by-election.

The only consolation news for Samajwadi Party came from the Bikapur seat in Faizabad district of Uttar Prades where Anand Sen Yadav, the candidate of Mulayam Singh Yadav-led party, managed to retain the seat.

Ruling Telangana Rashtra Samiti defeated the Congress on Narayankhed seat of Telangana.

Despite ups and downs, the Hebbal seat of Bengaluru North was won by the BJP candidate Y.A. Narayanaswamy.

BJP's K. Shivana Gouda Nayak won the Devadurga constituency in Raichur district.