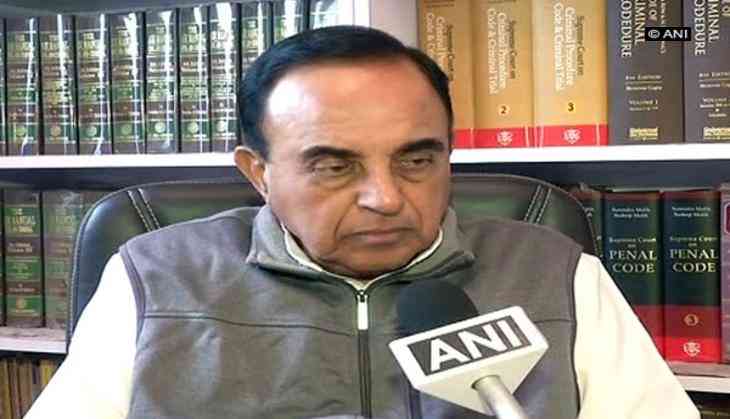 BJP winning with majority in Gujarat, HP: Subramanian Swamy
Bharatiya Janata Party (BJP) leader Subramanian Swamy said on Monday that their party would convincingly win both Gujarat and Himachal Pradesh.
"It is still too early to say anything, and we still have to wait for the results, but we are winning the majority there is no doubt about that. BJP will win majority in both the states and that in itself is a big victory," Swamy told ANI here.
He further gave out his own predictions and said, "According to my prediction, 105 is the minimum and 120 is the maximum."
Speaking on Rahul Gandhi's elevation to Congress' president, Swamy said the mother would continue to exercise her influence.
"Now son is head of the party, and mother will continue to exercise her influence. This has been a family party for a long time. It doesn't matter whether they have designated president or not. But he can never become the PM, because there is a technical flaw, which prevents him under the constitution of India to be the PM," he added.
The counting of votes for 182-seat Gujarat Assembly and 68 Assembly seats in Himachal Pradesh, which went to polls on November 9, began at 8 am on Monday to elect the new government for the state.
-ANI