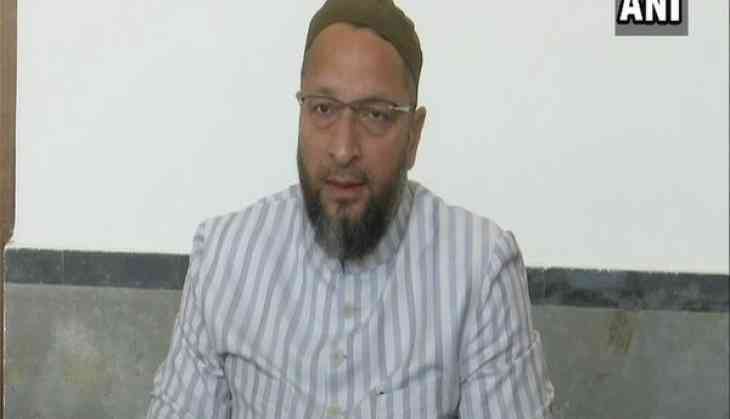 All India Majlis-e-Ittehadul Muslimeen (AIMIM) president Asaduddin Owaisi on Thursday attacked the Bharatiya Janata Party's national president Amit Shah by saying that the latter is trying to make India an RSS raj.
He further hit out at the BJP party chief and said that the latter is 'frustrated and lost.'
Speaking to ANI, AIMIM chief said, "He is frustrated and lost as he does not know what to do in Telangana because people of Telangana believe in the Ganga-Jamuna culture"
He added, "I want to know from Amit Shah that why are you dancing according to the tunes of gau rakshaks? Why are you not taking action against these people who are harming the youth of the country?"
Taking a dig at the BJP, AIMIM chief told ANI, "Telangana is governed by the rule of law. People are not killed in the name of cow here. Gau Rakshaks do not have the freedom to kill anyone here. You are trying to make India a raj of RSS." He also spoke on allegations of sexual harassment levelled against Union Minister MJ Akbar and demanded that he should be sacked immediately.
"The question is that more than three women have come out and have narrated their ordeal. They have gone through hell. This kind of behaviour by Mr MJ Akbar is horrible. Is there any doubt about the torture these women have gone through? Why is the PM and his government silent on this? The Prime Minister day in and day out talks about Beti Padhao Beti Bachao, the minimum he can do is sack MJ Akbar ", said Owaisi.
-ANI