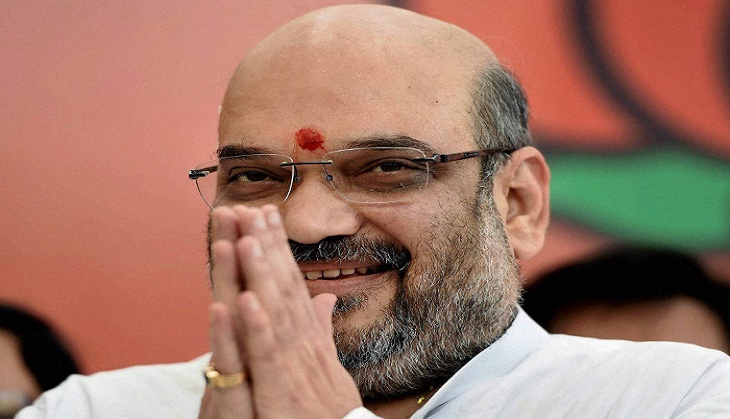 The BJP is considering replacing Gujarat chief minister Anandiben Patel with health minister Nitin Patel ahead of the 2017 assembly elections according to sources.
This is apparently because she has been unable to defuse the Patel agitation that began in July last year, but also because of the BJP's poor performance in the local bodies elections last year, with a huge Congress win in the rural areas and a close battle with the Congress in the urban areas.
"Much will depend on the result of the Talala by-election and the outcome of the assembly election in four states and one union territory," said a BJP office bearer. "In case the BJP does not perform up to expectations, there will be big changes in states, party and the central government."
On Monday, party president Amit Shah and national vice president Om Mathur, who prepared a report on Gujarat's civic elections losses last year met to discuss the situation, according to the Hindustan Times.
Anandiben is Gujarat's first female chief minister, but according to party insiders, there is a turf war between her and Amit Shah.
While Hardik Patel, leader of the Patel agitation, has been arrested on sedition charges, BJP leaders believe that the situation must be handled very carefully. Patels comprise about 18 per cent of Gujarat's population and traditionally vote for the BJP.
According to ABPLive, Anandiben Patel could possibly be made the governor of Punjab, a state which is currently sharing its governor with Haryana.