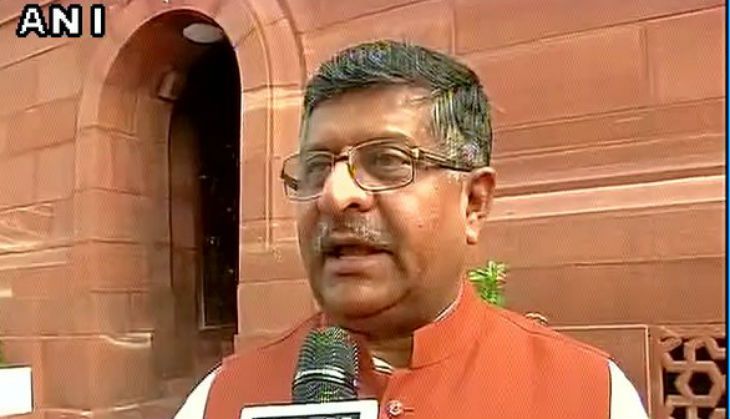 While the Oppostion has been attempting stir up various issues including the Uttarakhand crisis in the Parliament, the Bharatiya Janata Party tried to corner Congress by bringing up the VVIP chopper scandal.
According to the media reports, BJP's Ravi Shanker Prasad sought answers from former Defence Minister AK Antony over the allegations that members of his party were involved in the AgustaWestland deal.
An Italian court has reportedly observed that the UPA government showed "substantial disregard" in arriving at the full truth behind the multi-crore scam.
Earlier in the day, the ruling BJP today discussed the chopper scam revelations at a weekly meeting attended by Prime Minister Narendra Modi. Finance Minister Arun Jaitley, while briefing the party lawmakers, reportedly said the case "had proved that the Congress is all about scams."
BJP had also issued a whip asking all its members to be present in both the Houses. 
On the first day of Parliament session too, the issue was raised. During Zero Hour on Monday, Meenakshi Lekhi had said that the observations of the Italian court that found corruption in the Rs 3,565-crore AgustaWestland deal, were serious.
Seeking a statement from the Defence Ministry, she said Italy had requested India in April 2013 to get full documentation in the case but was provided only three documents and that too in 2014.
She sought a thorough probe in the matter and a discussion in the House.
-With PTI inputs