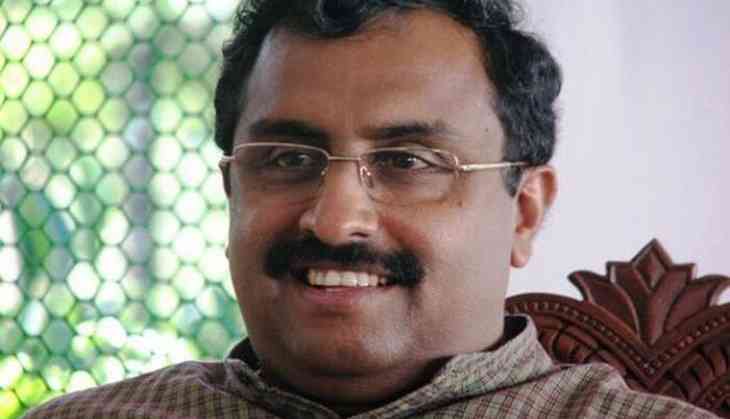 Ram Madhav, BJP's General Secretary takes a dig at Congress president Rahul Gandhi over being called 'Yuva Neta' by his leaders. Alleging the opposition leaders that they have endorsed Pakistan Prime Minister Imran Khan's comments on the Indian leadership.
"Today, when Modi ji's government took a tough decision against atrocities committed in Kashmir by Pakistan... when Imran Khan, who just the other day assumed power with the mercy of the Army, speaks improper things, opposition leaders in India are endorsing it," he said.
"We may have 100 differences. You fight with us. You continue lies about Rafale. But when it comes to respecting India's constitutional head of the government, he is the Prime Minister of 125 crore Indians," Mr Madhav said, slamming the opposition in the event organised by Pragna Bharati.
While referring to Rahul Gandhi, Madhav alleged that "eternally young leaders are not able to imbibe such Indian values."
"Eternally young leaders are not able to imbibe this Indian value. A young leader when I was a spokesperson (for RSS) 10 years ago. 'Yuva Neta'... 'Yuva Neta' in 2018 also. Eternally young," Mr Madhav said.
Madhav said the opposition is trying to form 'Maha-gathbandham' without any agenda to prevent BJP from coming to power. "Unable to stop this wave of nationalism, not having the courage to face that, those opposed to nationalist forces are trying to stop by forming a group and naming it as 'Mahagathbandhan'... No self-respect. No concern for the nation. No agenda," he said.
Also read: Uttar Pradesh cop argued with Rahul Gandhi's security personnel; gets removed from duty