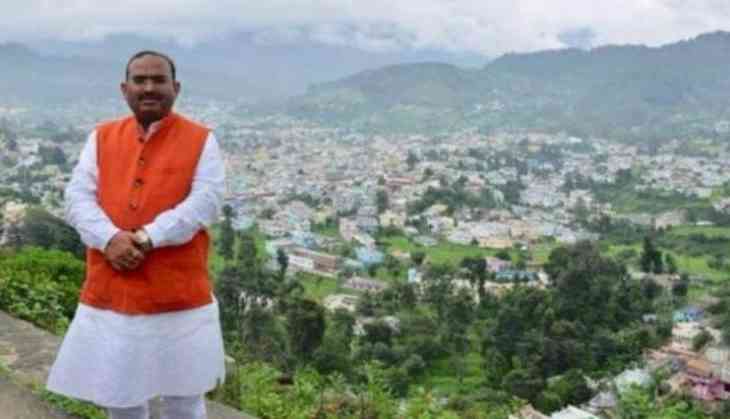 Under the #MeToo fire, the ruling Bhartiya Janta Party has sacked its Uttarakhand Genera Secretary Sanjay Kumar from his post
The BJP took the decision after a woman party worker accused Sanjay Kumar of sexual harassment.
The BJP has already been under heavy criticism after the former Minister of State of External Affairs, MJ Akbar was accused of sexual harassment by several women journalists across the world at the workplace, while he was the editor.
Akbar had to resign thereafter and had filed a defamation suit against the woman journalist, who accused him of sexual harassment. Recently, a US based Indian journalist had accused Akbar of rape charges and harassment. To which the editor-turned-politician said they were in a consensual relationship and the journalist is lying.
The MeToo movement started off in India after actor Tanushree Dutta accused Nana Patekar of sexual misconduct at the movie set in an interview. Since, then there has been a wave of victims speaking out on the social media platforms.
The MeToo movement has also led to the naming and shaming of some people after the investigations under the internal complaints committee revealed that the allegations were false and misleading.
The debate over defaming someone with such allegations or coming out in open regarding the harassment has been soaring in the country. But the fact of the matter is, our society required some measure to let the courage of the victims soar and they would speak up against the harassment. The patriarchal society needs a course correction in its policy.
Also read: #MeToo: Women employees alleges sexual harassment at All India Radio station in Madhya Pradesh; accused
BJP removes its Uttarakhand General Secretary Sanjay Kumar from his post after a woman party worker accuses him of sexual harassment. pic.twitter.com/LXfmb1iHhC

— ANI (@ANI) November 4, 2018