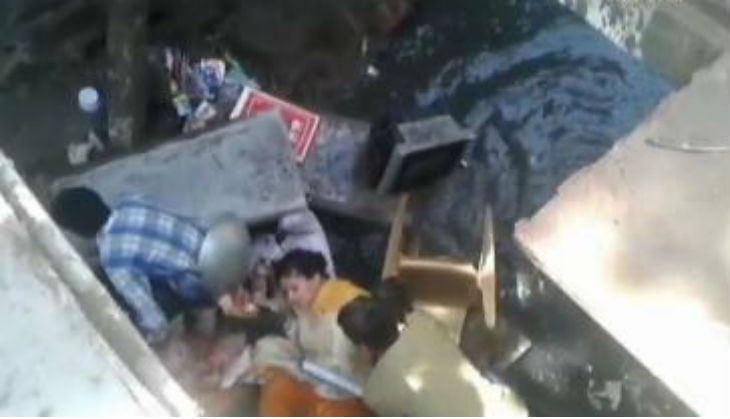 Poonamben Madam, Bharatiya Janata Party (BJP) MP from Jamnagar fell into a drain in Jalaram Nagar on 16 May in Gujarat's Vadodara city. According to media reports, the drain was 10 feet deep.
In a video of the incident, she can be seen talking to someone and suddenly falling into the well. People around her immediately ran to her aid.
BJP MP is now being shifted to Mumbai hospital due to the head injuries.
Earlier in the morning Poonamben was rushed to a nearby hospital after being pulled out.
Reportedly, she has suffered some injuries.
Further details are awaited.
WATCH: Moment when Jamnagar BJP MP Poonamben Madam fell into a drain in Jalla Ram Nagar in Gujarat, rushed to hosphttps://t.co/qrI8jVosox

— ANI (@ANI_news) May 16, 2016