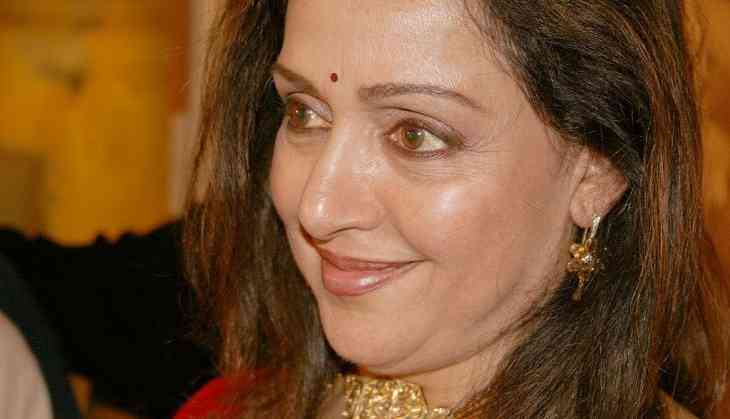 Hema Malini, the famous Bollywood actress who is known to be a BJP MP from Mathura Lok Sabha constituency of Uttar Pradesh has posted a video of her constituency from her official Twitter handle. Posting this video, Hema Malini has told that in the joy of reaching there, an elderly man started dancing.
Hema has been the Mathura MP for the first time. In the 2014 general elections, 'dream girl' contested on BJP ticket and National Lok Dal candidate Jayant Chaudhary became a Mathura MP. After becoming MP, Hema Malini has adopted a village named 'Mangdi'.
Hema Malini was on a visit of this village on Wednesday. She took on Twitter and posted a video after returning from the village and wrote, "Yday I was at Managadi a village in the border of Brij, which I have just adopted. The villagers were so happy to see me & sang a song in my honour. U can see an old man, Munshi who simply got up & danced for me - I was floored & delighted!"
Hema joined the BJP in 2004 and started a political journey. The actress, who has been ruling the hearts of the audience for decades, is still active in acting along with politics. She left his indelible impression on Hindi cinema with her beauty, acting, romance and flirtatious mood.
Here is the video posted by Hema Malini going viral on internet:
Yday I was at Managadi a village in the border of Brij, which I have just adopted. The villagers were so happy to see me & sang a song in my honour. U can see an old man, Munshi who simply got up & danced for me - I was floored & delighted! pic.twitter.com/ijP9aaeb9N

— Hema Malini (@dreamgirlhema) January 11, 2018