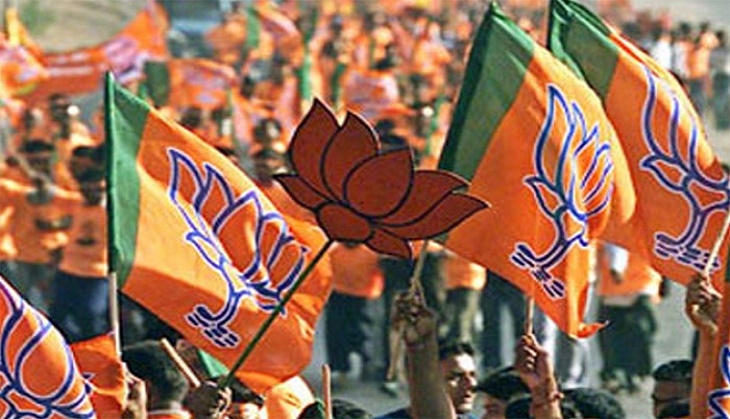 Opposition parties and separatists in Jammu and Kashmir are seeking the resignation of BJP MLA and J&K forest minister Choudhary Lal Singh, after Gujjar farmers filed a complaint against him for threatening them with a reference to the 1947 massacre of Muslims in the area.
The complaint was filed by both Hindu and Muslim farmers, according to the state police. However, since none of the farmers had stated their addresses, the police are looking for them to record their statements.
Many Muslims died in Jammu in 1947, during the communal riots that accompanied Partition.
Singh has denied making a threat, and said that when he mentioned '47' he was referring to the temperature in Jammu, according to The Indian Express. He said: "They (the Gujjar delegation) had come seeking my intervention to get their truck-loads of wood released from forest officials. While refusing to oblige them, what I said was that the temperature in Jammu that day was 47 degrees C due to reckless felling of green trees, and that this would not be tolerated anymore."
The farmers' complaint stated that when they visited Singh on 18 May to discuss an issue related to their orchards, he used abusive language and "asked whether we have forgotten the 1947 massacre of Muslims in the region".
The complaint says: "The behaviour of the minister towards us was uncalled for and the remarks made by him are derogatory and have hurt the sentiments of the community. We see a sinister design to vitiate communal brotherhood and tranquillity."
Singh said in his defence: "Two-three days before 18 May, some Gujjar farmers visited me seeking a direction to the divisional forest officer, Jammu, to release 44 truck-loads of logs, which they said were from trees fallen on their own land. After seeking an assurance from them that they would not carry any more felling, I told the DFO to release trucks subject to his satisfaction."
He added: "On 18 May, I came to Jammu from Srinagar. At the airport, the hostess announced that temperature in Jammu was 47 degrees C. As the deputation visited me again, I told them the temperature in Jammu was 47 due to the reckless felling of trees."