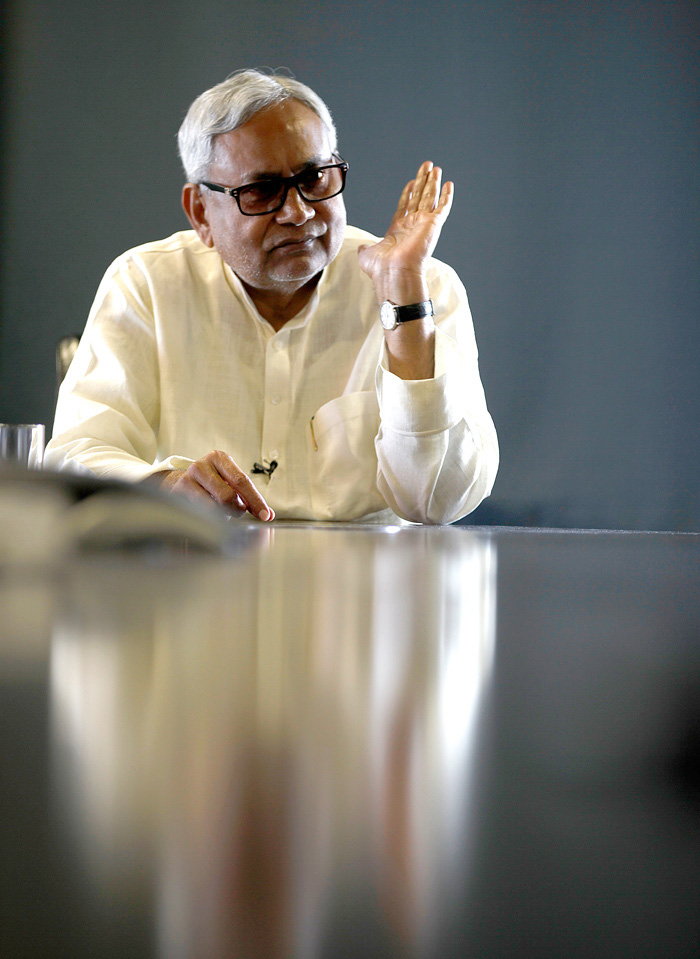 Just after Bihar Chief Minister Nitish Kumar wrapped up a two-day meeting on law and order on Friday, Bhojpur leader and vice president of the BJP Bihar unit Visheshwar Ojha, 53, was shot dead at 6.30 pm at Sonbarsha village in Ara, reports The Indian Express. His assailants, who had their faces covered, opened fire on Ojha as he entered his car after meeting a relative at a marketplace. Ojha died on the way to the hospital. The state police said he had faced "more than a dozen bullets from sophisticated weapons".
Ojha had been the BJP candidate in Shahpur constituency during the 2015 state assembly elections. He lost to RJD candidate Rahul Tiwari, the son of former MP Shivanand Tiwari.
Outraged, the BJP called the murder a "political killing" and threatened a statewide stir if Ojha's assailants were not arrested within 72 hours. LJP chief Ram Vilas Paswan said that "jungle raj had returned to Bihar", and nand Kishore Yadav, former BJP opposition leader in the assembly, said "political killings had increased under the Grand Alliance government".
The Bihar police, however, are also looking into a personal angle for the murder of Ojha. Police sources said Ojha had been involved in a dispute over land with a "local, influential" person. He also had a rivalry with an RJD campaigner named Shivajit Mishra. A decade ago, Ojha had been named in several criminal cases, though he had been acquitted in most of them.
"Now can (RJD chief) Lalu Prasad and Nitish Kumar tell us if jungle raj has returned to Bihar? Have we not come to the Bihar of 1990?" Paswan said.
BJP state president Mangal Pandey said: "Nitish should stop the drama of crime review through video conferencing. Nothing has changed on the ground. We are giving a 72-hour ultimatum to the government: arrest the culprits or face a statewide movement."
Earlier on Friday, BJP leader Kedar Singh was killed in Chhapra district. Two people have been arrested in the case.