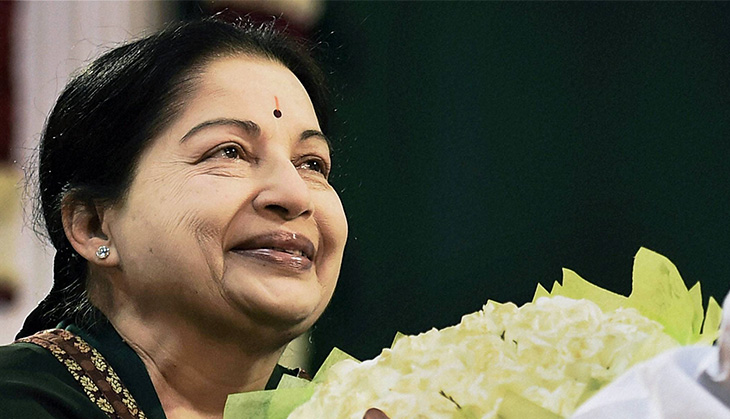 The BJP is working on making the Jayalalithaa-led AIADMK part of the NDA, said a senior BJP leader on Friday. "It (the entry) remains to be finalised," said the leader, but added that it will likely be finalised in mid-June when Tamil Nadu chief minister Jayalalithaa and Prime Minister Narendra Modi meet in Delhi.
If the AIDMK does join the NDA, it will add 37 MPs to the coalition, including 12 in the Rajya Sabha, according to The Telegraph. The NDA at present consists of the BJP, the Telugu Desam, the Shiv Sena, the Akali Dal, the Lok Janshakti Party and many other smaller regional parties.
The BJP's relations with the Shiv Sena has not always been pleasant. Of late the Uddhav Thackeray-led party has lost no opportunity to hit out at the BJP, and the two parties will not contest together in the elections to the Brihanmumbai Municipal Corporation next year.
Elsewhere, the Telugu Desam believes the Centre has not done enough for Andhra Pradesh, which was bifurcated in 2014 to create Telangana, and in Punjab, the Akali Dal is on rocky ground as it prepares for assembly elections next year.
Now the BJP believes that a relationship with the AIDMK will help the NDA stay stable. The only point on which the two parties differ, said the BJP leader, is Jayalalithaa's opposition to the Goods and Services Tax (GST) bill.
"For all practical purposes, the AIADMK is with the NDA. We need to formalise the arrangement," said the BJP leader.