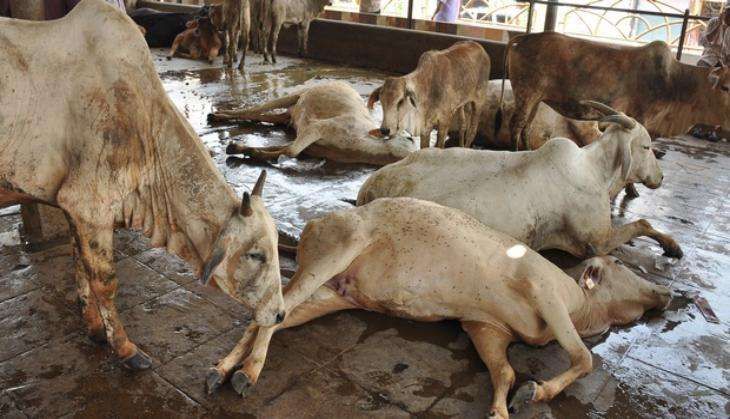 The BJP's cow protection cell in Bengal's districts are counting cows in this month of Ramzan to ensure that the numbers do not fall.
Beef is not banned in West Bengal. It is, however, banned in states across its borders, leading to suspicions of cow smuggling.
Aside from maintaining cow statistics, the cell is spreading awareness on the "benefits" of protecting cows, and has so far filed 785 FIRs across all districts, stating that cows that are "not fit for slaughter, are being taken to the slaughter house", according to The Economic Times.
The exercise is taking place in Kerala too, where beef is also not banned.
Subrata Gupta, Bengal state president of the BJP's Goraksha committee, said: "We are very occupied during this month. In the past four weeks, we registered at least 785 FIRs and mobilised about 560 volunteers to keep an eye on cow smuggling and slaughtering across most of the border villages."
These volunteers visit all village households, count the cows and track them. Should a cow vanish, they investigate the reason why, and list the names and addresses of suspected cow smugglers.
"However, in some areas, the police are not cooperating," said Gupta. "They are taking the names of smugglers but listing them as absconders."