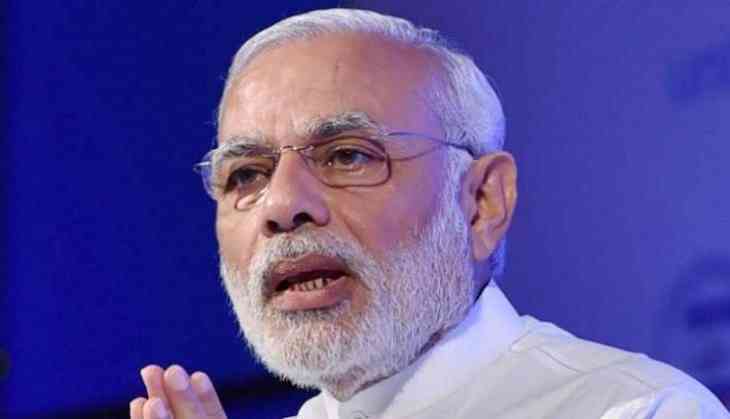 The Gujarat BJP has complained to the Election Commission (EC) against Congress leader Arjun Modhwadia for using "unparliamentary" language and words like 'donkey' while criticising Prime Minister Narendra Modi.
In a letter to the EC headquarters in New Delhi on Wednesday, the state BJP's legal cell said the remarks were an insult to the constitutional post and a violation of the model code of conduct.
"Modhwadia during a public rally at Deesa town in Banaskantha district uttered unparliamentary, abusive and foul words against the prime minister by describing him as a 'donkey'," said the letter, released by the BJP Thursday.
"This is a clear violation of the election code of conduct and an insult to the constitutional post," it said. Claiming that the Congress leader had a "record" of using abusive language against the prime minister since the 2000 state polls, the BJP demanded strict and prompt action against him.
The party also sent a copy of the letter to Gujarat's Chief Electoral Officer S Murali Krishna. Modhwadia, former Gujarat Congress president, Tuesday said only donkeys have a 56-inch chest. In the run-up to the 2014 Lok Sabha elections, it was in Uttar Pradesh that Modi, who was the then Gujarat Chief Minister, had said that it takes a "56-inch chest" to convert Uttar Pradesh into Gujarat in terms of development.
"A fit person has a chest of 36 inches, a body-builder can have a chest of 42, it is only donkeys who have a chest of 56 inches, and bulls have a chest of 100 inches," Modhwadia said. "Bhakts (Modi fans) do not understand this point and are happy when someone says their leader has a 56-inch chest," he said.
Modhwadia Wednesday filed a complaint to the Election Commission alleging that Modi violated the model code of conduct by seeking votes for the ruling BJP in the name of Army soldiers and martyrs.
He asked the EC to register a case against Modi and "initiate appropriate action against him". In the complaint, Modhwadia referred to Modi's April 9 election rally at Latur in Maharashtra and said Modi violated the code in his appeal to first-time voters.
In his complaint, Modhwadia said the EC had issued "specific instruction" to political parties to refrain from using Army's name for seeking votes, but Modi has violated the model code by seeking votes for his party using Army's name.
-PTI