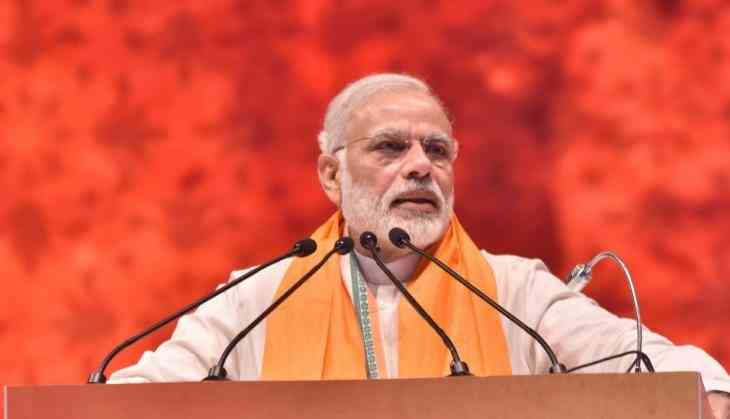 As the 2019 Lok Sabha election is approaching, the campaigning by several political party's has begun and the BJP is all set to launch its new slogan and song which includes IAF strike in Balakot and it is centred around nationalism.
As the new slogan comes up 'Modi hai to mumkin hai,' the party is planning to assemble its cadre and let out a neo-narrative for this election which might be away from development and would be instilled with jingoism, nationalism and India-Pak tension.
The campaign song fro 2014 Lok Sabha election, Mein Desh Nahin Jhukne Dunga (I won't let the country hang down its head) still reverberates in some parts of Rajasthan.
The new slogan was mentioned by UP CM Yogi Adityanath during a rally in Uttar Pradesh's Amethi, wherein PM Narendra Modi while speaking in the Rahul Gandhi's bastion had said that 'Amethi will now be known for its rifles and not by prominent names.'
Some media reports have claimed that BJP is using the Balakot strike, return of Abhinandan as a tool to fervour the nation's mood and mix it through the upcoming Lok Sabha election.
Also read: 'No alliance with AAP,' announces Sheila Dikshit after meeting with Rahul Gandhi