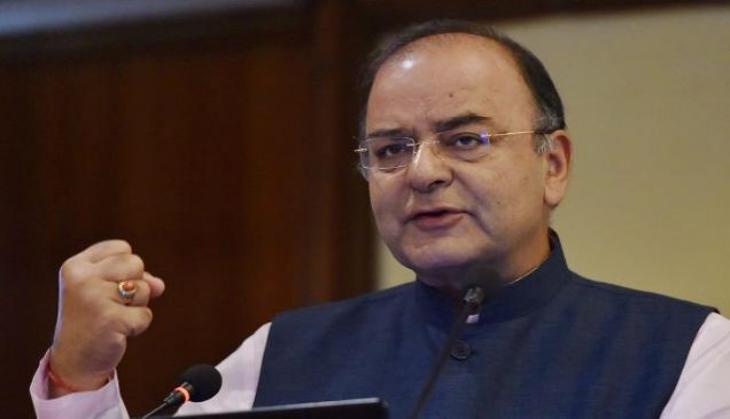 Finance minister Arun Jaitley has said that he can place evidences of corruption in Parliament against "a sitting Congress Chief Minister and a former Congress CM" along with a few others.
The minister asserted that the NDA government is open to a debate in Parliament.
"In each of those cases, which have come to surface, I am open to a debate in Parliament. If Congress wants, we can place before Parliament evidence against a sitting Congress CM, a former Congress CM and his family who is leading the campaign in Punjab, a family member of an important former Union minister, the National Herald case and AgustaWestland (Choppergate)," the Times of India quoted Jaitley as saying.
Jaitley added that the ruling government agreed for debates in Parliament when fingers were raised on BJP ministers. "When Congress raised allegations against Vasundhara Raje (Rajasthan Chief Minister) and (minister of external affairs) Sushma Swaraj (regarding the Lalit Modi case) we agreed to a debate in Parliament," the minister added.
The report further said that the Good and Services tax bill is on the government's priority list. The bill has already been passed by the Lok Sabha and it is yet to get a green signal in the Rajya Sabha.