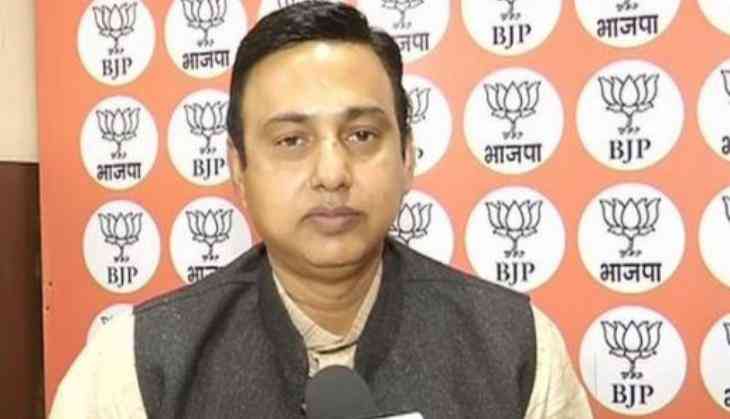 BJP calls on Opposition to support NDA Presidential candidate (ANI)
The Bharatiya Janata Party (BJP) on Thursday asserted that it is the prerogative of the NDA government to choose an appropriate candidate with strong credentials, who is the right choice to become the next President of India.
'It is the prerogative of the government to choose an appropriate candidate whose credentials are strong and who's the right candidate to become the President of India. It is the responsibility of the opposition to support the candidate that government selects,' BJP leader Zafar Islam told ANI.
He further said that the Congress has historically ruled India for 70 years and they still feel that the president should be endorsed by them, but the time has changed and Congress party has been left far behind.
The term of President Pranab Mukherjee is set to end this July, all the important political leaders have started trying to place their choice in the seat of de jure power as head of the nation.
The Opposition's efforts to pitch in a joint candidate for the presidential elections are set to gain ground in the next few days with Congress president Sonia Gandhi expecting to meet Bahujan Samaj Party (BSP) supremo Mayawati, Trinamool Congress chief Mamata Banerjee and Dravida Munnetra Kazhagam's (DMK) working president M.K. Stalin.
Sources said, Sonia also spoke to Mulayam Singh Yadav and Rashtriya Janata Dal (RJD) chief Lalu Prasad Yadav, while Congress vice-president Rahul Gandhi spoke to the Samajwadi Party leader Akhilesh Yadav. Last week, NCP chief Sharad Pawar and Sonia discussed putting up a joint opposition candidate.
So far, Sonia has held meetings with Bihar Chief Minister Nitish Kumar, Communist Party of India-Marxist General Secretary Sitaram Yechury and CPI's D Raja on the same issue.
As the election is near, the idea of a united opposition will face a litmus test in the election which needs to be held before July 25, the day when President Mukherjee's term expires.
-ANI