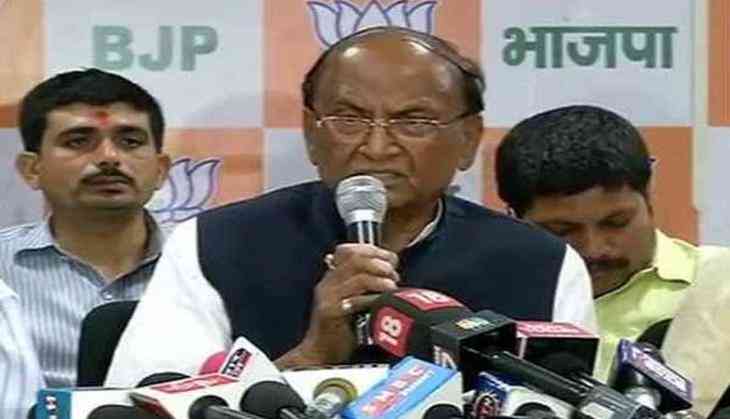 After Nitish Kumar was sworn in as the Chief Minister of Bihar on Thursday, leaders from Bhartiya Janata Party (BJP) lauded Nitish Kumar's decision to forge an alliance with the BJP led National Democratic Alliance ( NDA) in Bihar.
Bihar witnessed heated political environment soon after Nitish Kumar resigned on Wednesday as Bihar Chief Minister to protest against his Deputy and Rashtriya Janata Dal (RJD) Supremo Lalu Yadav's son Tejashwi Yadav's stubbornness to stay in the Cabinet despite being named in F.I.R. over the corruption charges.
Speaking to ANI, BJP leader Mukhtar Abbas Naqvi said, "Nitish had a choice to make and I am glad that Nitish made the right choice."
Naqvi termed the cases of corruption in Bihar as a matter of concern.
"Not only was all this tarnishing his (Nitish) image but was ruining the work done by him as well," said Naqvi.
Vice-President of BJP, C.P. Thakur also supported Nitish Kumar's decision.
He said that the newly formed government will work towards the development of Bihar.
He said, "Development needs to be done in Bihar in the field of education, health etc. Problems need to be cured over there as soon as possible"
Thakur added that the former government was ruining Kumar's image and that no work was being done in Bihar.
He cited Tejashwi Yadav's refusal to resign as a reason which led to Nitish Kumar part his ways with the Grand Alliance.
-ANI