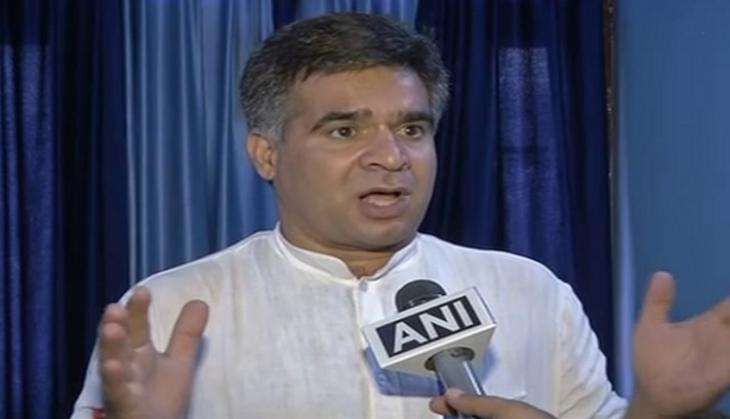 The Bharatiya Janata Party (BJP) has assured the people of Balochistan of its support and castigated Pakistan for brewing unrest in its largest province. It also urged the international community to build pressure on Islamabad to take steps to address the grievances of the former.
Asserting that Pakistan is a place fit for terrorists and not for normal people, BJP leader Ravinder Raina described Islamabad as a regular offender and as a country that has no respect for human rights.
"There are no fundamental rights in Pakistan. Pakistan has always been violating human rihght: Pakistan in many instances has murdered humanity. No one can get justice there. The way Balochistan leaders are being arrested and jailed, it is a very big example of a violation of human rights," claimed Raina.
"The international community should look into the matter and build pressure on Pakistan. It has become difficult for people to live in Pakistan, it is a place for terrorists. India is with Balochistan. Pakistan has always been against pro-freedom leaders," he added.
According to reports, five cases, including that of sedition, have been registered against three top Baloch nationalist leaders in Pakistan for allegedly backing Prime Minister Narendra Modi's supportive words on Balochistan in his 15 August Independence Day speech.
As per reports, Brahamdagh Bugti, Harbiyar Marri and Banuk Karima Baloch were booked under Sections 120, 121, 123 and 353 of the Pakistan Penal Code at five police stations in the Khuzdar area in the restive province following complaints lodged against them, a senior police official said.
On India's Independence Day, Prime Minister Modi said that people from areas like Pakistan-occupied Kashmir and Balochistan have thanked him for flagging the human rights abuses of their people by Pakistan's security forces. Modi's comments were criticised as "crossing a red line" by the Pakistan government, a charge New Delhi rejected.
--ANI