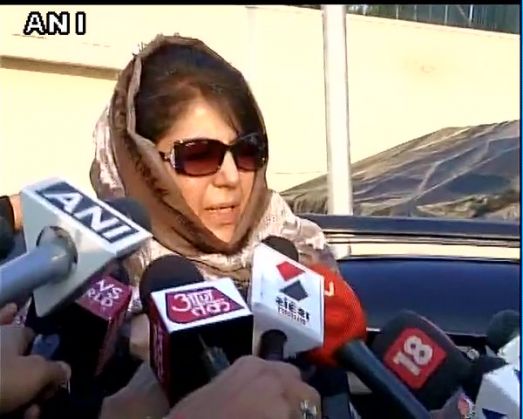 The BJP has agreed to fix timelines for the implementation of a few points in its Agenda for Alliance with the People's Democratic Party (PDP) in Jammu and Kashmir, reports The Indian Express.
This is an attempt to save the alliance in the state, which has been moribund since the death of Mufti Mohammed Sayeed, J&K chief minister and leader of the PDP, in January. Though Mufti's daughter Mehbooba Mufti took charge of the PDP after her father passed away, she has held off forming a government with the PDP's alliance partner, the BJP, until some conditions are met.
BJP general secretary Ram Madhav, who had flown to Srinagar on Wednesday to meet Mehbooba, said: "We have to move on the basis of the Agenda for Alliance on which the coalition government was functioning. But on some points, there can be a kind of timeline. We can discuss about it. The government should be formed on the basis of the agenda. So PDP leaders will come to Delhi and we will talk and it will be taken forward."
However, Madhav added, there would be no dilution of the agenda, which he referred to as the Common Minimum Programme (CMP). "No dilution of CMP, nor any addition. It's a very comprehensive document for the development of Jammu and Kashmir," he said.
Madhav believes the outcome of his meeting with Mehbooba is positive. "Both sides are positive. I hope there will be a continuation of the arrangement," he said.