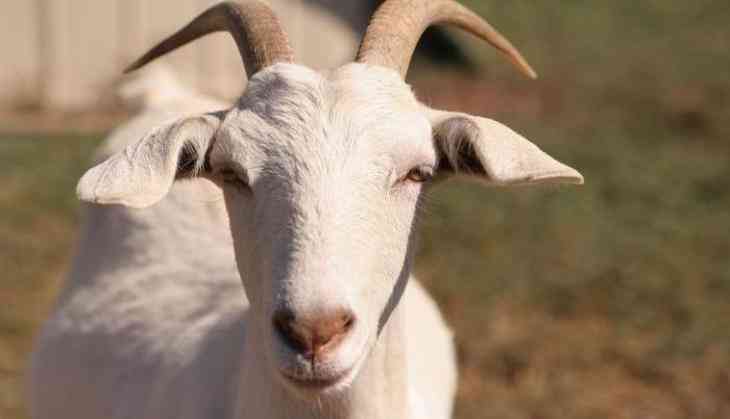 'Hungry' goat chewed owner's Rs 60,000
In a rude shock to a man, his goat chewed notes worth Rs. 60,000 that the man kept in the pocket of his trouser at Siluapur village in Kannauj district of Uttar Pradesh on 5 June.
According to the Time of India report, Sarvesh Kumar Pal who is a farmer had kept the money in the denomination of Rs 2,000 notes to buy bricks for construction of his house.
When Sarvesh saw his goat munching the notes, he immediately raised a caution and could only managed to save 2 notes.
The incident took place when Sarvesh was taking bath and the money was kept in his pocket.
But his affection towards the goat forced him to bear the pain of loosing the money and he later said that the goat is like a child to me.
"I was taking a bath and the money was kept in the pocket of my trousers. Notorious for eating all kinds of paper products, the goat seized the chance to munch on its favourite food. What to do, my goat is like a child to me," Sarvesh said with a broad smile. "Later, two notes wet in saliva could be retrieved in a damaged condition," he added.
The neighbors and villagers of his nearby places are taking a glimpse of Sarvesh's goat and also clicking selfies with goat.
"Some even suggested to take the goat to veterinarians and get some medicines to make the animal vomit and recover the lost money. Many asked me to sell the goat to a butcher as it has brought misfortune to us," Sarvesh said.