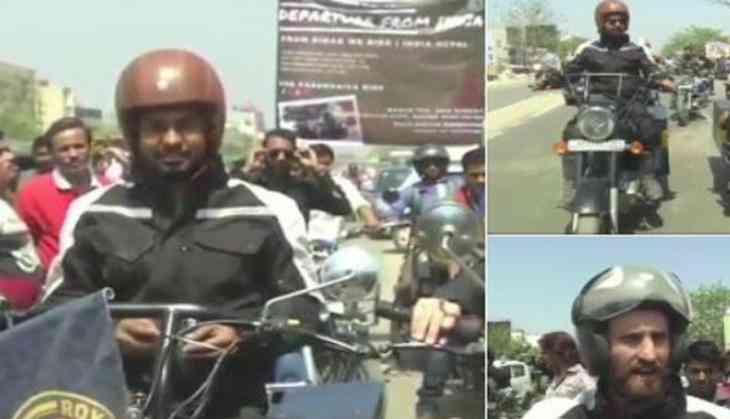 Biker duo embarks on ride from Pune to Scotland
A mechanical engineer from Arrah, and a teacher from Canada have embarked on a unique journey to cover the distance from Pune to Scotland with the vision of 'Vasudhaiva Kutumbakam'- one world one family.
Arrah's Prashant Kumar met Ben Reid-Howells at an art workshop in Pune last year.
With the wish to help people, the duo decided to take a bike ride and carry out a series of projects under "Vasudhaiva Kutumbakam".
Talking to ANI, Ben said that he believes that the world is one and expressed happiness over the support their initiatives have received.
"We are from different countries still we are brothers. We meet in Pune, we were under different projects for peace and education. Right now we are going from Bihar to Nepal. We got a lot of support of the people," Ben said.
Prashant said that as a human everyone has right to move around freely in the world, keeping that in mind they have undertaken this bike ride.
"We thought this would send a better message and decided to carry it forward. This trip is of two years. This is the project driven motorcycle ride," he said.
They will ride to Nepal, and then move to Tibet, China, Central Asia and Europe before finally ending their journey at Edinburgh, Scotland, in January 2019.
-ANI