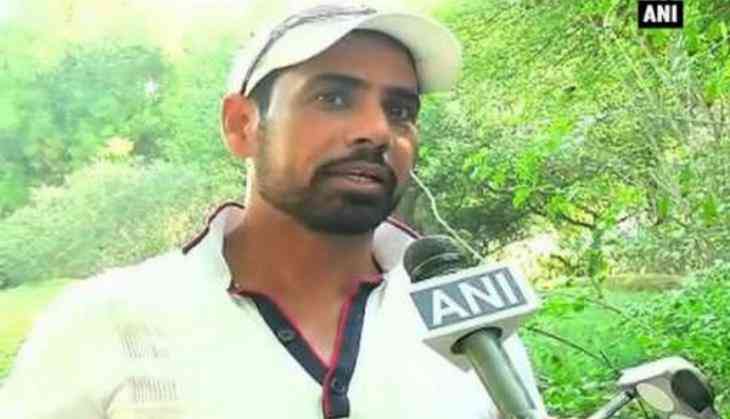 Bikaner land deal case: ED attaches assets of individuals linked to Vadra's company (ANI)
The Enforcement Directorate (ED) on Friday attached properties worth Rs. 4 crores of individuals linked to Robert Vadra, Congress president Sonia Gandhi's son-in-law, in connection with the money laundering probe in the Bikaner land deal case.
Skylight Hospitality, the company which is linked to the companies owned by Robert Vadra, is under the scanner of the ED in connection with a land deal in Bikaner.
The ED had earlier also issued a notice to the firm under the Prevention of Money Laundering Act ( PMLA).
The investigation is related to the purchase of 275 bighas allegedly by the company in the Kolayat area of Bikaner.
The Sub-Divisional Magistrate (tehsildar) had said in the complaint that the government land in 34 villages of Bikaner to be used for expanding the army's firing range in the area, was 'grabbed' by the land mafia by preparing 'forged and fabricated documents' in connivance with government officials.
Earlier, the Income Tax (IT) department had sought details of a number of official documents including sale and purchase agreements, the list of sellers of the properties acquired, details of loans raised and details of the company's board meetings.
A notice was also sent to Vadra's firm seeking details of its financial and land deals.
In 2015, the Rajasthan Government had canceled the mutation or transfer of land of 374.44 hectares after the land department claimed to have found that the allotments were made in the names of illegal private persons.
On May 6, 2016, the ED conducted searches of eight premises in Bikaner and nearby areas in this connection and registered a money laundering case against certain real estate developers and Rajasthan government officials to probe the Bikaner land scam.
The ED registered a money laundering case against certain real estate developers and Rajasthan government officials to probe the Bikaner land scam. (ANI)