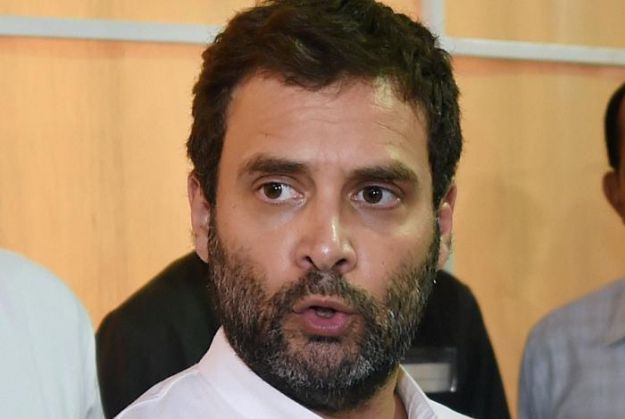 Congress vice president Rahul Gandhi addressed his first rally since the poll schedule was announced in Bihar today at the Ayodhya Tola Ground in Bachhwara, Begusarai.
While he targeted Prime Minister Narendra Modi on several grounds, Gandhi praised Bihar Chief Minister and alliance partner Nitish Kumar for his development work.
Following are the highlights of his speech:
We will make universities in every district. Nitish Kumar in his five point agenda has promised to give employment to 1.5 crore youth through employment exchange. Employment allowance of Rs 1000 will also be given.
BJP practices politics of divisiveness. Wherever it goes, be it in Bihar or UP, it pits one community against other and makes them fight. They make Hindu-Muslims fight. They make people from Maharashtra fight with those from Bihar and UP .

When people from Bihar go to Mumbai to work, BJP and Shiv Sena insults you. We assure you, we will make sure you don't have to leave Bihar.
A year ago, Narendra Modi ji won the elections and you all are aware of the promises he made.

Before elections, Prime Minister ji had said that every Indian will get Rs 15 lakh in her/his account. Please tell em, is there any one person out here who has Rs 15 lakh in his account?

Modi ji is always on a world tour but I haven't seen a single photo where he is standing with a farmer, or an unemployed youth.