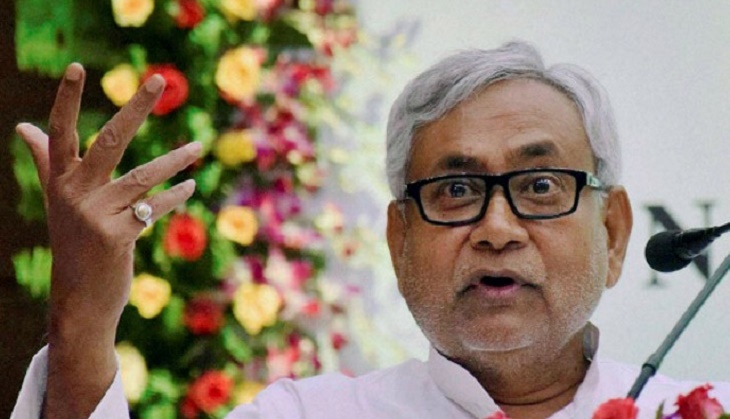 Accusing Prime Minister Narendra Modi of turning yoga into branding tool for himself, the Nitish Kumar-led Bihar government is not celebrating International Day of Yoga today, but observing World Music Day that also falls on 21 June.
"The Centre is spending huge money on promotion of yoga. It has converted yoga into a political akhara (wrestling ground), whereas the fact is that Prime Minister Narendra Modi is using it for self-branding," said JD(U) spokesperson Sanjay Singh.
Nitish has been known to go head to head with Modi since 2014, when he broke his party's alliance with the BJP when Modi was named the NDA's prime ministerial candidate, says the Hindustan Times.
He then allied with his party's traditional rivals in Bihar, the RJD and the Congress, to wipe out the BJP's chances in the state elections last year.
Senior BJP leader Nand Kishore Yadav said: "We (the NDA government) got yoga international recognition, but Nitish Kumar is indulging in petty politics by not organising any event. It only shows his bankruptcy."
Though the BJP has not organised any yoga programmes in Bihar today, Union ministers Ravishankar Prasad, Giriraj Singh, Ram Kripal Yadav and Ram Vilas Paswan will attend several functions in the state, including Ramdev's Patanjali Yogpeeth at Gandhi Maidan in Patna.
Meanwhile, the state government has not organised anything special for World Music Day, apart from performances by exponents in classical music.