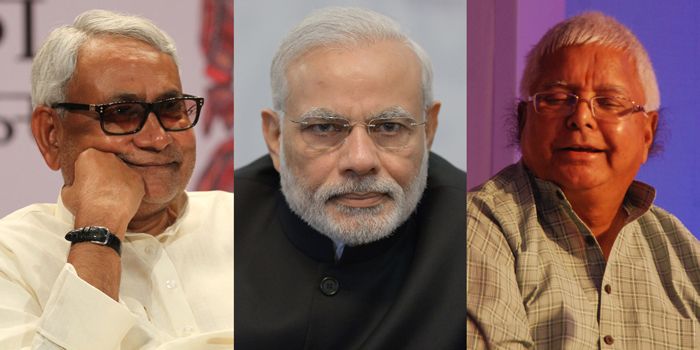 A well slept, well rested Rashtriya Janata Dal (RJD) supremo Lalu Prasad Yadav on Sunday expressed his confidence that the mahagathbandhan would emerge victorious in the Bihar Assembly elections.
Before the counting began for the Bihar polls, a buoyant Lalu met reporters at his residence here and greeted them saying, "Good morning to all. I slept well."
He asserted that the Grand Alliance was winning without a doubt and said he would answer every question in the evening.
On the last day of voting in Bihar yesterday, Lalu had said that that the Grand Alliance would win 190 of the 243 seats.
"Nitish was and is our candidate for Chief Minister. Even if the RJD gets more seats, Nitish will be Chief Minister" Lalu said.
Janata Dal (United) leader K.C. Tyagi also batted for Nitish as Chief Minister saying the was the man were the people of Bihar were rooting for.
"We will win more than 150 seats. Manjhi's ship has drowned in this election, we will win by majority," Tyagi told ANI.
Exit polls at the end of the fifth and final phase of polling for the 243-seat Bihar assembly on Thursday indicated an advantage to the Mahagathbandhan over the National Democratic Alliance (NDA), while the Chanakya has predicted otherwise.
Leading news channels and dailies have given an edge to the grand alliance with 120-140 over the NDA with 111-123 seats, while others are likely to get 4-8 seats.
Bihar delivered a record voter turnout of nearly 57 per cent as compared to about 53 per cent in the last state election in 2010.
(ANI)